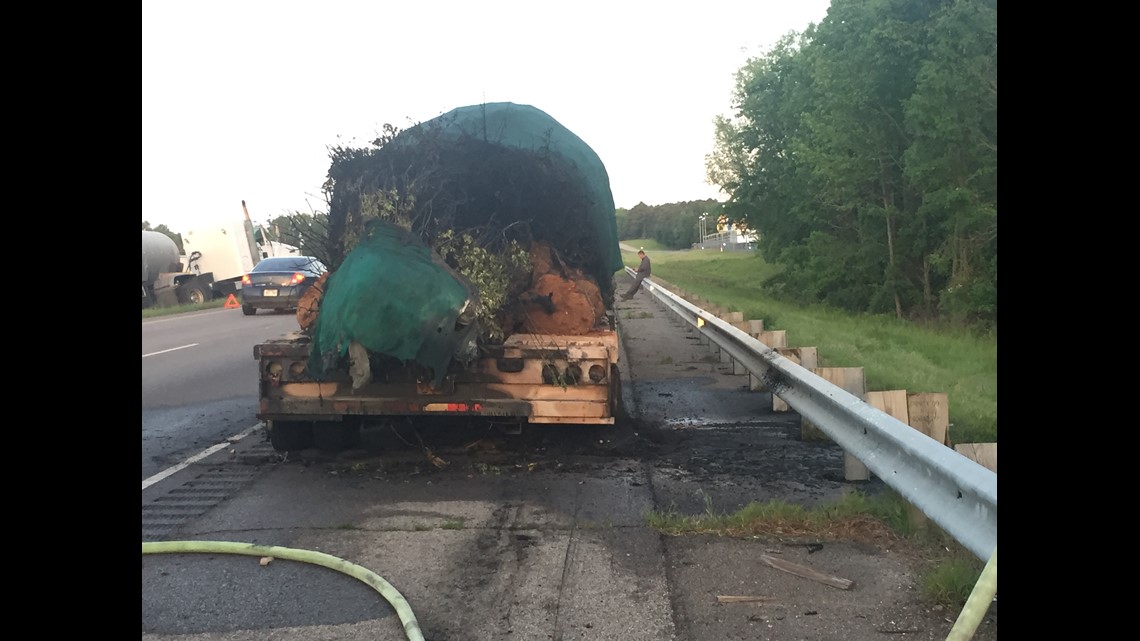 CRAWFORD COUNTY (KFSM) — Crews were on the scene Friday morning (May 5) after a tractor-trailer went up in flames, according to Arkansas State Police.
ASP said the fire happened at mile marker 21 near Dyer. Westbound traffic was moving slowly as crews blocked it off to one lane.
Highway Patrol said the driver of the semi is okay and walking around. The cause of the fire was due to the trailer's brakes. The truck was hauling trees and shrubbery.
Officers said there was another accident down the road at mile marker 15 in the westbound lanes. A Mulberry Fire Department truck was turning around to head back to the accident at mile marker 21 when the fire truck was hit by an oncoming tractor-trailer hauling lumber.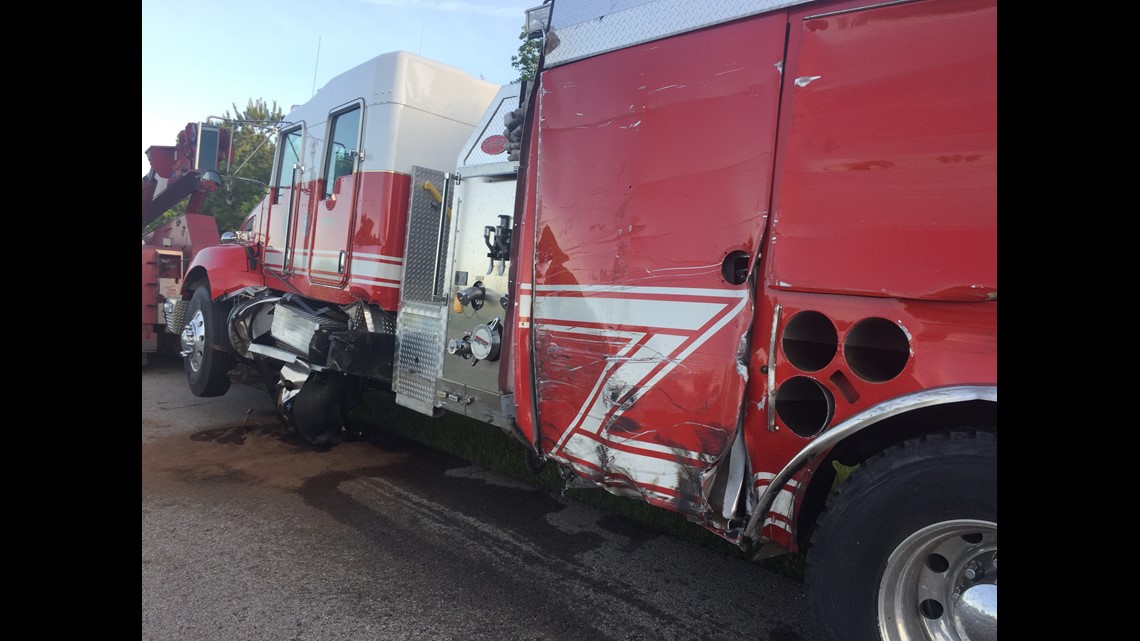 According to the Mulberry Mayor Gary Baxter, the fire truck had their lights and sirens on, but the tractor-trailer didn't yield and side-swiped the fire truck.
No one was injured according to police on scene, but the tractor-trailer driver was cited for failure to yield.