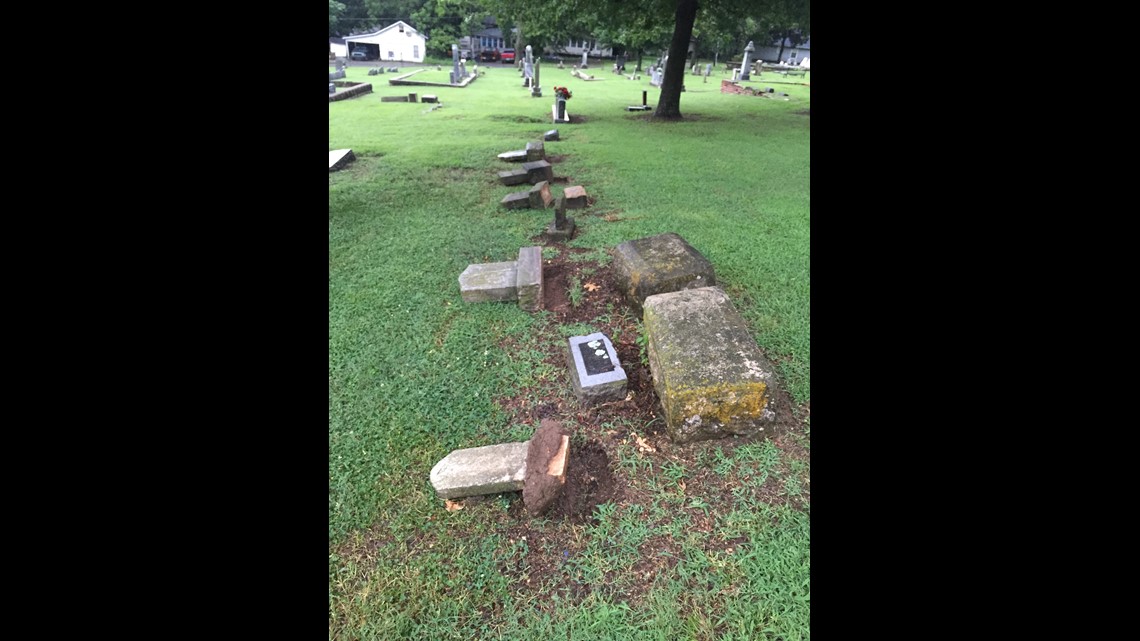 VAN BUREN (KFSM) - Several thousands of dollars in damage has been done at Fairview Cemetery in Van Buren after vandals cracked and destroyed headstones, according to city officials.
Officials with Fairview Cemetery said the damaged and broken headstones are all from the mid-1800s to late-1800s, and could cost up to $2,500 a piece to repair, according to a post on the Friends of Fairview Cemetery Facebook Page.
35 monuments are damaged and five of those are shattered, however officials say two of the severely damaged headstones were from a previous incident.
Officers with Van Buren Police are patrolling the cemetery more heavily following the vandalism, according to dispatchers. Officers are actively searching for the person, or people, responsible for the destruction; however, no description of the suspect(s) is available at this time.
Van Buren Mayor Bob Freeman has been made aware of what happened. A meeting is set to take place Tuesday morning (July 21) so officials can assess  the exact extent of the damage done and figure out what their next step is moving forward to make the needed repairs.
An account has been set up at First Bank in Van Buren for anyone who would like to help with repair costs. All proceeds raised will go toward the preservation of the vandalized monuments.
Stay with 5NEWS for updates on this story throughout the day.