SPRINGDALE (KFSM) — Two Springdale police officers were injured after being struck by a stolen car early Friday (Oct. 12) morning at a mobile home park.
Christy Miller has been a resident at the mobile home park where the accident happened for 3 years. ''It's sad to hear that this happened so close by it's a shame,'' said Miller.
Officers Ashley Booth and Annelise Hoffman were taken to Northwest Medical Center in Springdale with severe, but non-life-threatening injuries, according to Capt. Derek Hudson, Springdale police spokesman.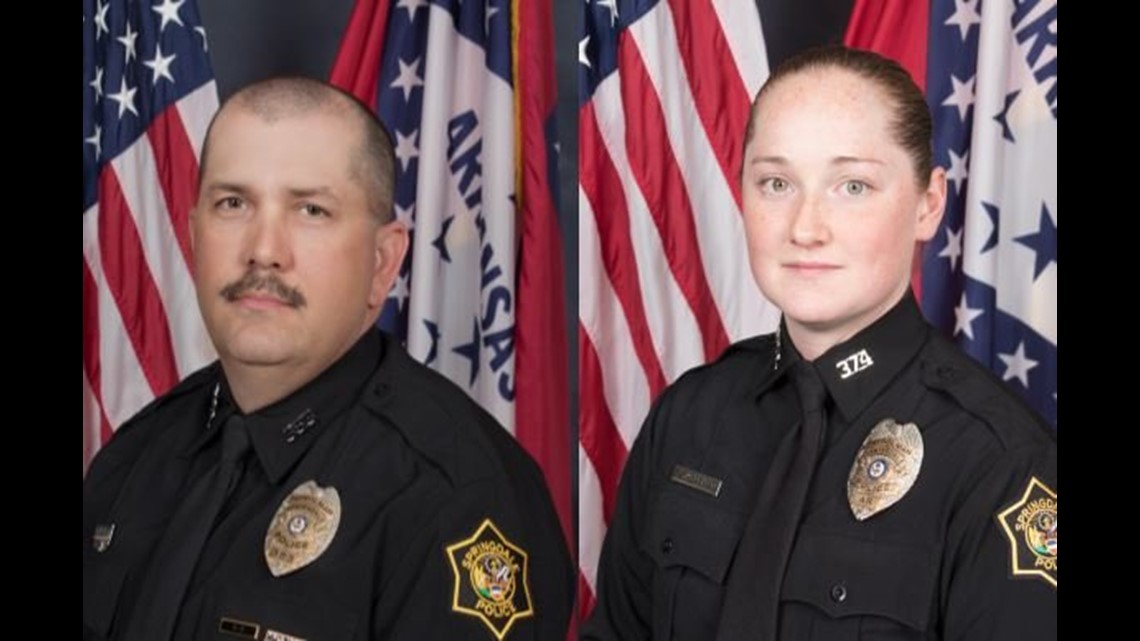 Booth and Hoffman were listed Friday in good condition and have been released from the hospital, according to a hospital spokeswoman.
Police were called about 3:20 a.m. to Woodridge Drive after the homeowner reported suspicious people outside his home, Hudson said.
Officers found four male teens inside a stolen Nissan Altima and approached the car. The driver sped off, hitting Booth and throwing him onto the hood while striking Hoffman as she tried to help, Hudson said.
The driver later collided head-on with the caller's vehicle. All of the teens ran off, but four were arrested after a search involving K9 units.
Hudson said the driver reached speeds between 50 and 60 mph with Booth on the hood of the car.
"This was serious. They could've been killed very easily," Hudson said.
Three of the teens were juveniles, including the driver, 15, and two of his passengers, one 15, and the other, 17, Hudson said.
All of four teens face felony charges of first-degree battery, leaving the scene of an injury accident, theft of a vehicle and fleeing.
The lone adult passenger, Arommon Luther, 18, of Springdale, also faces four counts of contributing to the delinquency of a minor, Hudson said.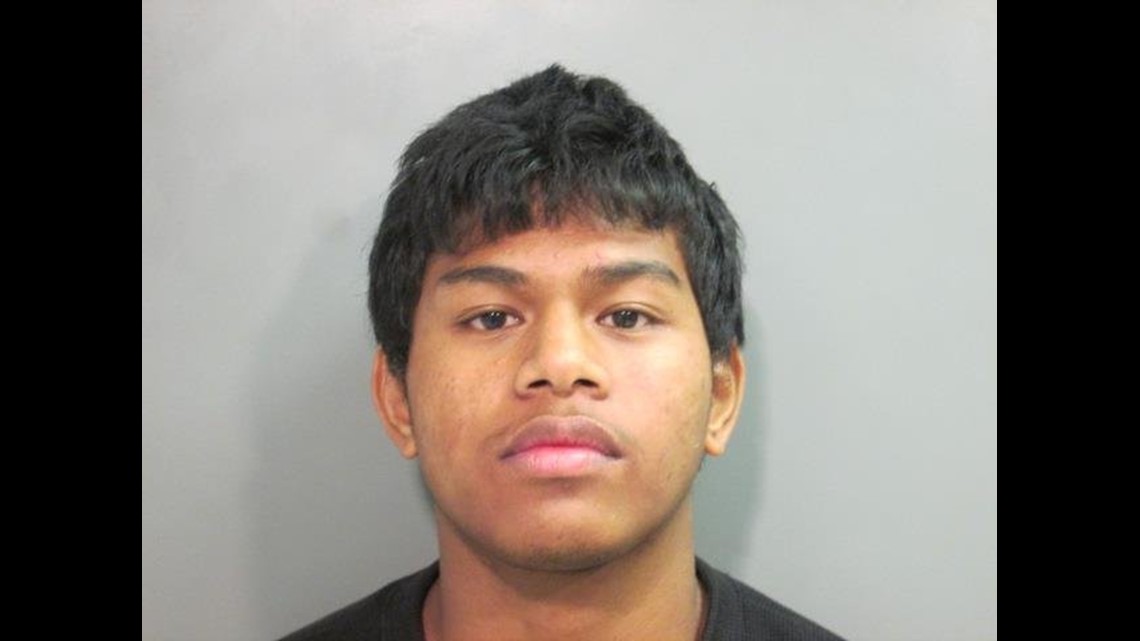 Investigators will recommend the 15-year-old driver be charged in Washington County Circuit Court as an adult, Hudson said.
Video surveillance shows the teens breaking into cars along Woodridge Drive and indicates there are more suspects on the loose, Hudson said.
Anyone who may be a victim or has more information is urged to contact police at 479-751-4542 or use the tip line at 479-750-4484.
Hudson said doctors have done a "fantastic job" caring for the officers, but declined to go into detail about their injuries.
Officer Booth has been with the department for 12 years, while Hoffman has served just under four years, Hudson said.
He said the department appreciates the community's support of the injured officers.