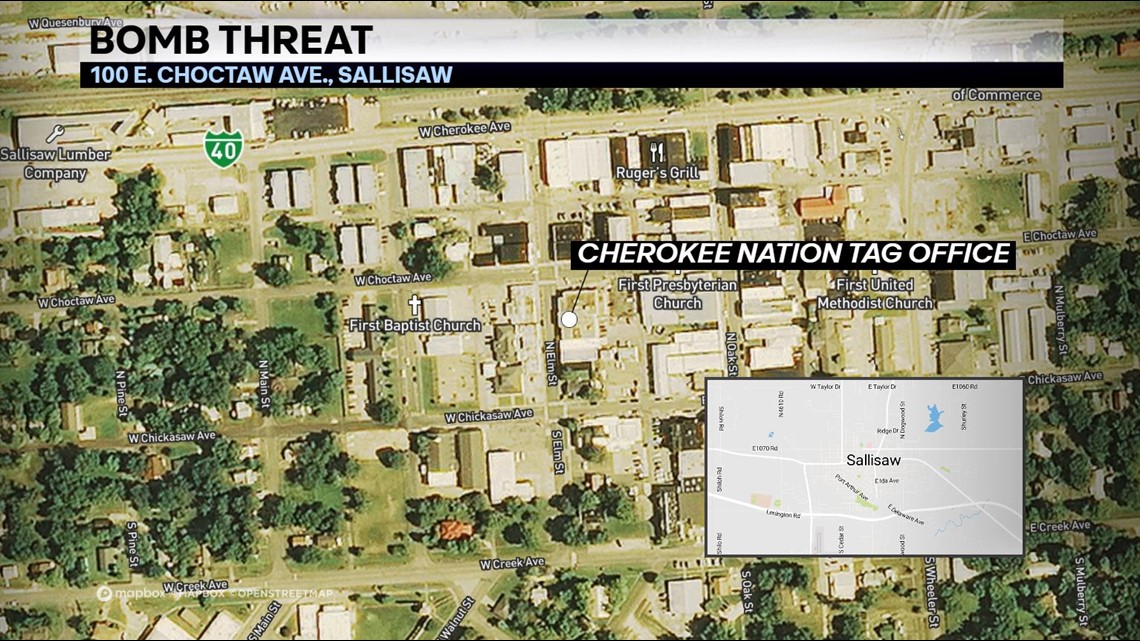 SALLISAW, Okla. (KFSM) — Several law enforcement agencies responded to a bomb threat in downtown Sallisaw Wednesday (Aug. 7) morning.
The Sallisaw Police Department was alerted to a bomb threat at the Cherokee Nation Tag Office, 100 E. Choctaw Ave by the Cherokee Nation.
The Oklahoma Highway Patrol Bomb Squad brought an explosive detection canine to the scene. The dog didn't alert to any explosives within the building or within close proximity to the building, according to Sallisaw Police Captian Jeff Murray.
Murray says the Sallisaw Police Department detectives are investigating the threat and are currently following active leaders and interviewing witnesses and possible suspects.
Sequoyah County Sheriff's Office, Sallisaw Fire Department, Cherokee National Marshall Service, Sequoyah County Emergency Management, and the Oklahoma Highway Patrol all assisted at the scene.
Stay with 5NEWS for this developing story.