BENTON COUNTY, Ark. (KFSM) -- Adam Brooks Flores, the man who was holed up in a culvert, has surrendered to authorities, according to the Benton County Sheriff's Office.
The incident began around 12:30 p.m. on Saturday (Feb. 17) when police tried to pull over a driver for a traffic violation, but instead the driver brandished a weapon at Sergeant Xiong and took off, according to the Benton County Sheriff's Office.
Flores, 27, then drove through a field, stopped and fled on foot in the area of Jackson and Fairmount Roads while Xiong continued the pursuit, according to the BCSO.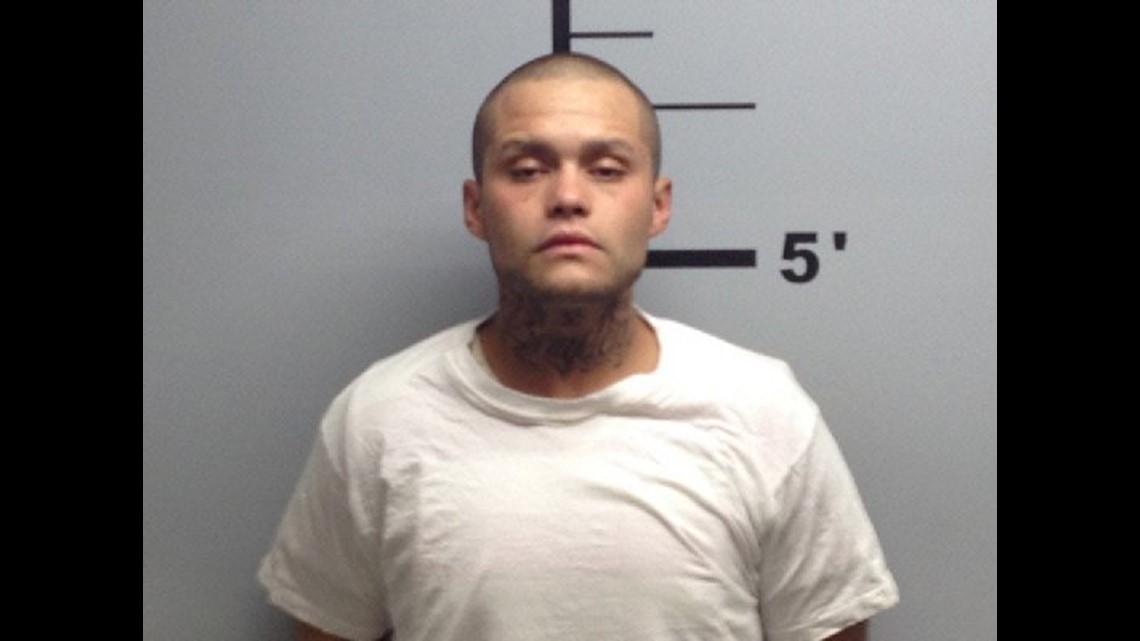 A short distance from the abandoned car Flores hid in a culvert, but was found by Xiong.
"He's inside a culvert ...  refusing to come out ... and is armed," stated the sheriff's office.
While in the tunnel he made threats to harm himself or others.  SWAT and crisis negotiators were called in an effort to get the man to surrender.
By 4:30 p.m. deputies reported that Flores tossed  the gun and surrendered without incident.
He was arrested and taken to the Benton County Jail, according to the sheriff's office.
Flores is held on four charges:  felony fleeing and aggravated assault, misdemeanor criminal trespass and disorderly conduct. He's has a $100,000 bond and his first court date is March 26, according to the jail's inmate details page.