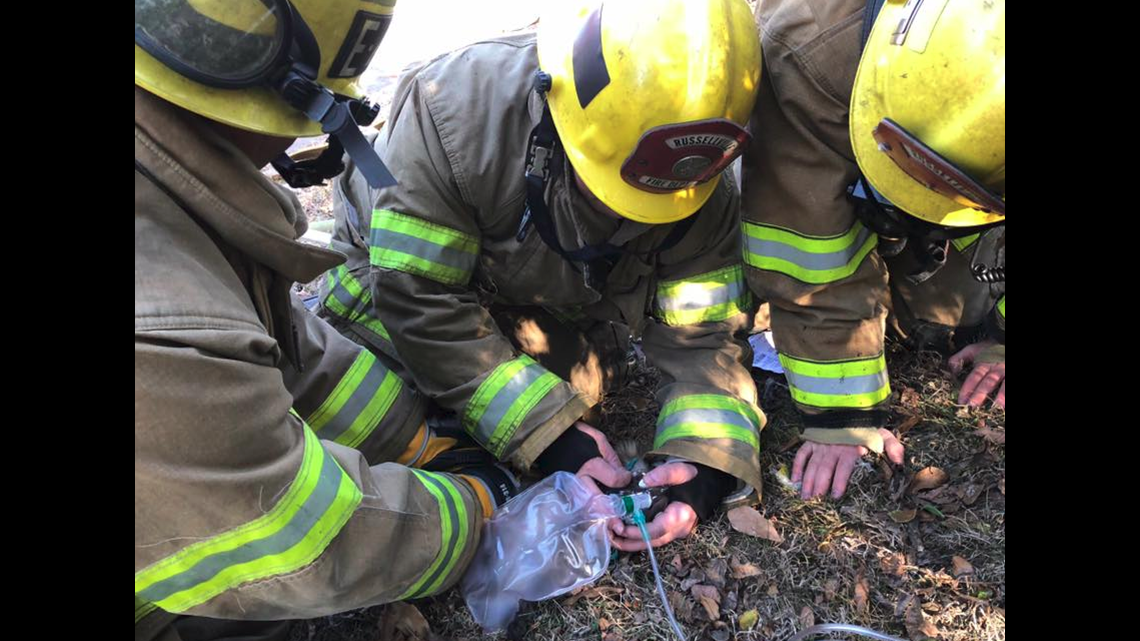 RUSSELLVILLE (KFSM) — While responding to a structure fire call, Russellville firefighters saved the life of a dog named Missy.
After arriving on scene, crews were told all occupants made it out of the house, but the family dog was still inside.
Missy was found unresponsive and not breathing. She was moved outside and crews performed CPR and administered oxygen. Missy began to breathe on her own.
She was taken to a local veterinarian office for further treatment, and is expected to make a full recovery.