ROGERS, Ark. (KFSM) -- The Rogers Police Department is currently investigating an attack that took place in the area of South Dixieland and Oak Streets near the Rogers Public Library.  Officers are now  are searching for two teens  in connection with the assault.
Initially, police responded to a "shots fired" call around 3 p.m. Saturday (Aug. 18) afternoon.
Rogers Police Public Information Officer Keith Foster said that the shot(s) were fired on Sycamore Street, the street that runs parallel to the Rogers library.
During the investigation, police said they learned that two teens met at Sycamore Street and two others were in a car.
"One pair was in a vehicle and another pair was on foot," said Foster.   "During the meeting one subject [the driver] was struck in the head by a firearm."
One of the suspects took the weapon and fired one round, and the two suspects fled on foot.
The other two, who were in the car, drove around the block from Sycamore to Dixieland Street and the driver stopped and got out of the car, according to police.
That person is being treated at Mercy Hospital and the extent of the injury is unknown.
Police are in front of the library and are searching a vehicle that's on Dixieland Street.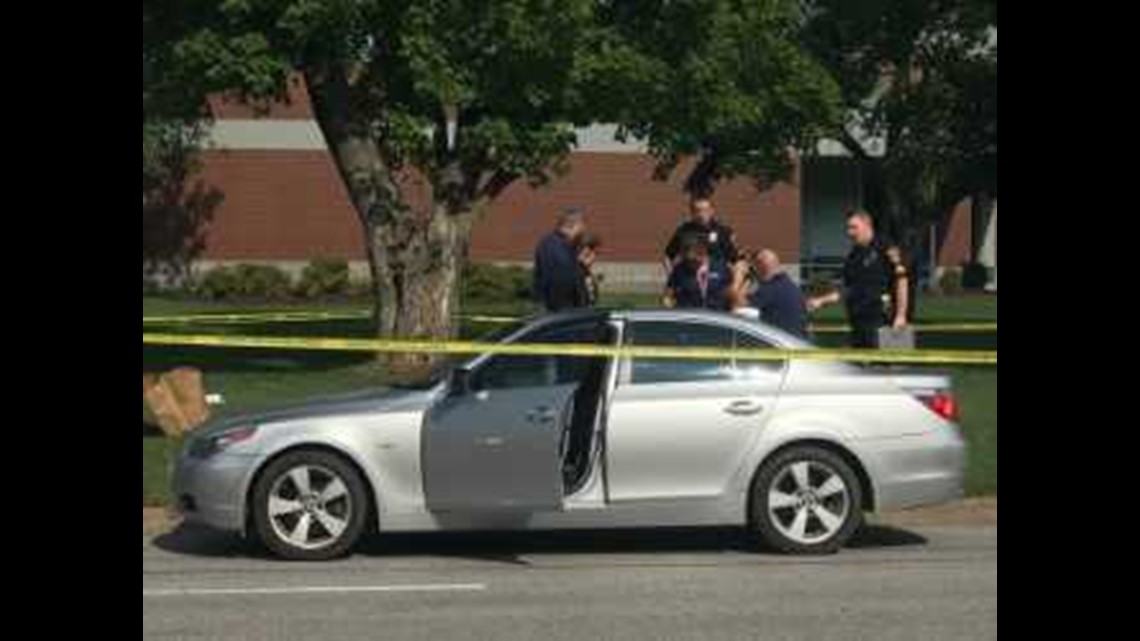 The intersection, Dixieland and Oak, is closed to traffic.
All motorists must use alternate routes.
Police are searching for two suspects and believe the assault is an isolated incident.
The library was open while officers worked on the investigation, however, no one inside the library was impacted by the police presence that was happening outside the building.