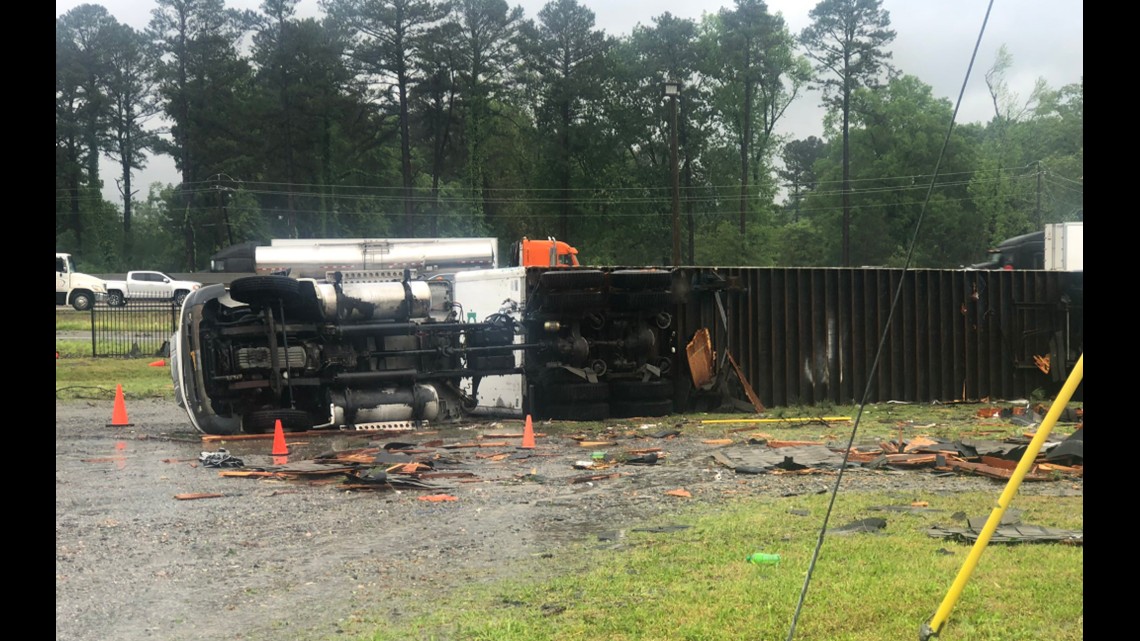 LITTLE ROCK (KATV) — A storm that brought high winds and heavy rains to central Arkansas on Thursday flooded roads, knocked down trees and damaged buildings.
Semi-trucks were knocked over at the Diesel Academy in southwest Little Rock. Roofs in the area were blown off.
The Pulaski County sheriff's office said trees and power lines had been knocked down. In Hot Springs, flooding closed Central Avenue at Files Road, according to police. Police said two cars have been removed from the water.
Sherwood police said a bridge on Windchime Avenue had been closed because of high water. Roads were also closed in North Little Rock. Police said a portion of West Pershing Boulevard was closed, along with Crystal Hill Road at Kelly Road and Crystal Hill Road at Wild River Country.
Drivers were asked to avoid those areas.
More than 7,347 Entergy Arkansas customers were without power as of 1:47 p.m.
Reports of damage included a house in Otto south of Vilonia.
The storm happened two days after a tornado touched down in north Arkansas. It was the sixth confirmed tornado of the year in Arkansas.