PONCA, Ark. (KFSM) — The low-water bridge over the Buffalo River at Ponca will undergo restoration and stabilization work beginning today (Oct. 29).
The work is expected to last 40 days, weather permitting. Visitors should expect restricted access and periodic closures of the bridge during that time. This may affect the canoe launch, the Beaver Jim Villines Homestead, and the Buffalo River Trail to and from Boxley and Steel Creek.
The 1943 bridge, once used as a gateway to Jasper across the Buffalo River, is now used by paddlers, hikers, anglers and swimmers and is a popular spot for fall foliage visits and those looking for the valley's elk herds.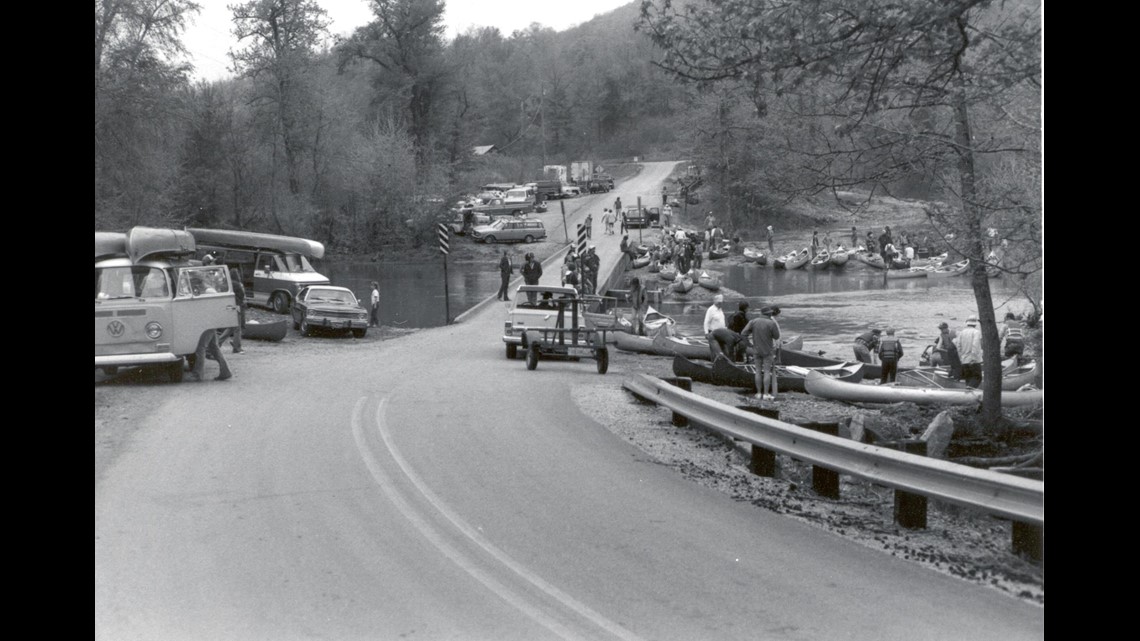 There was talk of removing the bridge in 2006, but the public spoke out against the plan, and restoration was decided upon instead.
Restoration work will include stabilization of the bridge's original foundation, resurfacing of the road deck and patching of weak spots throughout the structure.