OZARK (KFSM) -- Multiple posts on Facebook about the Highway 23 bridge over the Arkansas River in Ozark are going viral.
In a detailed post, a man from the area describes how the bridge appears to be leaning.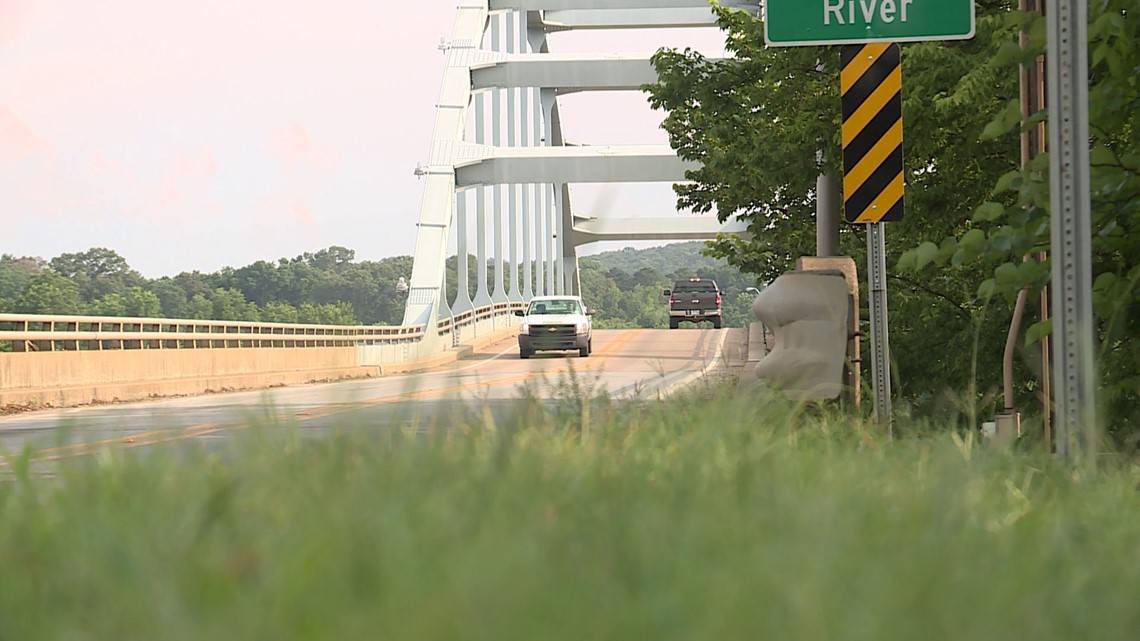 The post included several photos of the bridge, being shared by almost 1,000 people online.
After seeing the post a local State Rep Sarah Capp promised to look into it.
Drivers in the area didn't seem to alarmed by the viral post.
"I mean, I seen the picture of it leaning, but honestly is hasn`t put no, I guess, scare factor to it or nothin," said one man in Ozark.
"I see the state highway department comes by and checks it every year. They look under the bridge, they even knock out the nests from the swallows so...I question there could be too much wrong with it that they didn`t already know about." said one Ozark resident.
Bridge inspectors investigated and found everything to be in proper alignment, with no indications of recent collision damage.
State Representative Sarah Capp also shared the following press release on the Ozark bridge on Facebook.