WISTER, Okla. (KFSM) — LeFlore County deputies were involved in a standoff with an armed man who threatened to burn his house down while being served a warrant Wednesday (May 22).
The standoff took place at 106 Chickasaw Ave. in Wister right off of Hwy. 270.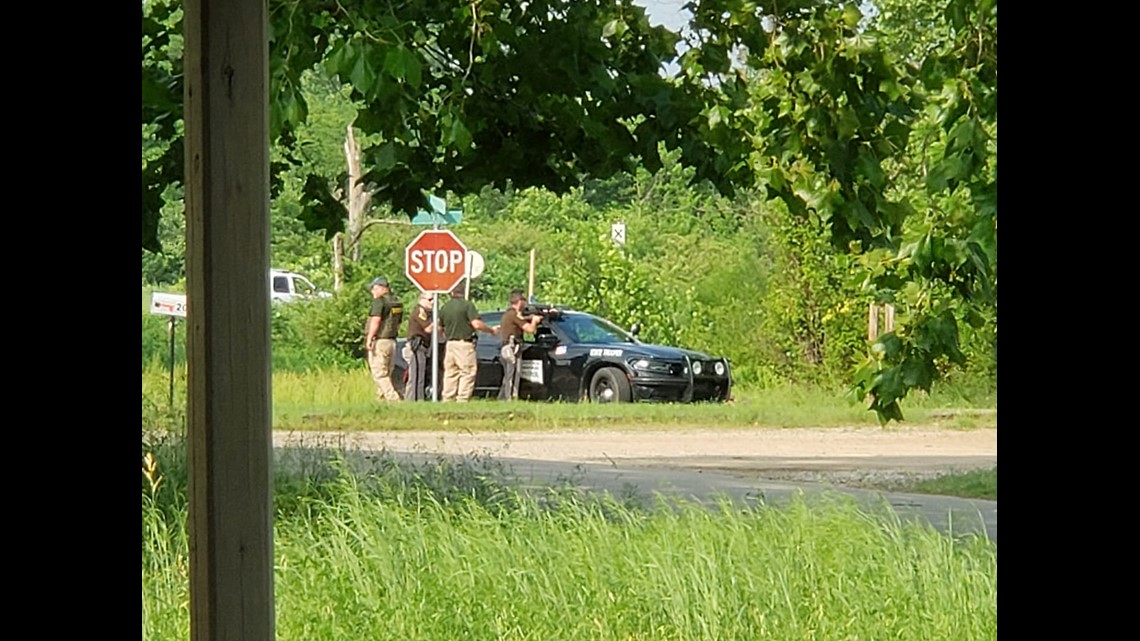 Deputies say they went to the house to serve a warrant and once they arrived Keith Woolery ran inside his home and threatened to burn it down and make them kill him. The deputies suspected the man had multiple weapons and explosive materials, so they called the OHP Bomb Squad to assist them.
Eventually, deputies were able to talk Keith into coming out of the home. Deputies stated that he charged officers after stepping outside, so they tased him and took him into custody.
Once Keith was in handcuffs, deputies say his brother, Wayne Woolery came out of the home and said he was going to burn the house down. He also was arrested for making a violent threat in the presence of an officer.
Both men were then transported to the LeFlore County Detention Center for booking. Wayne was booked on a charge of communicating a violent act in the presence of an officer. Further charges may be pending on Keith based on any illegal findings from a search of the residence by the OHP Bomb Squad and the LeFlore County Sheriff's Office.
The OHP Bomb Squad was issued to clear the home to make sure there were no traps set to make an explosion and burn the house down.
No further details are available at this time. Further information will be released as it becomes available.
Stay with 5NEWS for more information on this developing story.