FAYETTEVILLE (KFSM) — Police have arrested a Fayetteville man after he allegedly admitted to entering a woman's apartment and masturbating while she slept.
Michael Irvin, 18, was arrested Monday (Aug. 20) in connection with two counts of residential burglary, voyeurism and theft of property.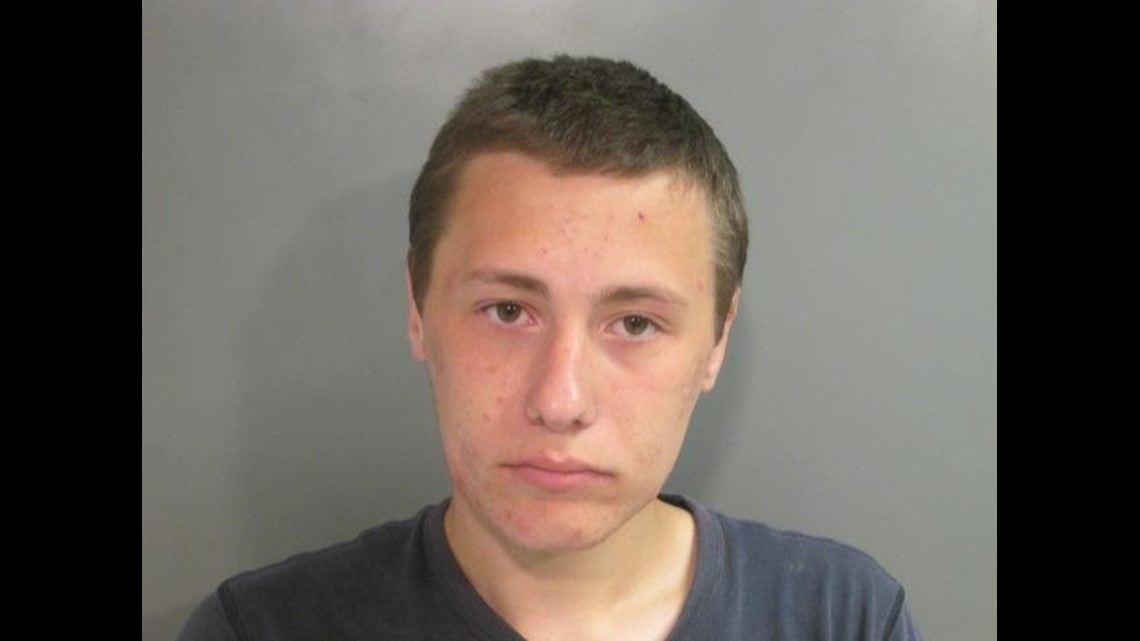 Irvin told Fayetteville police he entered a woman's apartment at The Vue and stood over her, "fighting urges to not hurt her," according to an arrest report.
He said he exposed himself and masturbated over her while she slept, but denied touching her.
Police arrested Irvin during another burglary Monday on North Hartman Avenue, and University of Arkansas police also have linked Irvin to a burglary Aug. 15 at a woman's apartment on North Duncan Avenue.
In a statement to 5NEWS, one woman's mother said her focus remains on "making sure (Irvin) remains in jail; he has no place living free."
"It is very clear that he had nothing but bad intentions entering my daughter's apartment," she said in the statement.
She also thanked police for quickly apprehending Irvin and "making the girls feel safe during this very scary time."
The incident at The Vue happened early Sunday (Aug. 19) morning around 3:30 a.m., while the residents were sleeping.
One of the women says a roommate forgot to lock their door before heading to bed.
Irvin was allegedly captured on the women's Nest camera as he entered the apartment.
The mother, who bought the camera, shared the video on Facebook, which allegedly showed Irvin coming in the front door of the students' apartment twice in the same night on Facebook.
Her post gained more than 6,000 shares and was viewed over 250,000 times.
The same surveillance video shows Irvin creeping back into the apartment 10 minutes later. Police say he entered one of the woman's rooms and sat on her bed.
Another woman at The Vue said  she was stirred by Irvin lifting up her blankets. When she woke up, he walked out of the apartment.
Other residents at The Vue say the entire experience has them thinking twice about security.
"That's insane, we need to get one of those, like, I am so scared. My dad called me about one of those and said you can get those for cheap," two residents at The Vue said about the security cameras.
In a statement, the apartment complex said it was relieved its residents were safe, adding that it was sending out an email reminder for residents to keep their doors and windows locked at all times.
Irvin was being held Wednesday (Aug. 22) at the Washington County Detention Center on a $25,000 bond. He has a hearing set for Sept. 26 in Washington County Circuit Court.
Here is the complete statement from the girl's mother regarding Irvin's arrest:
Our focus has shifted to making sure Michael Irvin remains in jail, he has no place living free. It is very clear that he had nothing but bad intentions entering my daughters apartment. The Nest camera my daughter installed has proven to be a key in catching the bad intentions of this intruder. We are very thankful for everyone that viewed/shared my Facebook post and for the information that helped catch this man. Thank you to the police for their focus to apprehend him quickly, and for making the girls feel safe during this very scary time. This has increased security at The Vue and will hopefully lead to more awareness going forward. If anyone else has been harmed or violated by Irvin please have the courage to come forward, I'm sure the police would love to hear from you.