BENTONVILLE (KFSM) — A convicted felon is wanted by police and one man has been arrested in connection with a vehicle pursuit, according to police.
The pursuit happened about 3:30 p.m. Tuesday (Jan. 17) near southeast 11th and J Streets. An officer tried to stop a silver Cadillac with three men inside because the license plate on the car had been reported stolen, according to police.
The three eluded officers and the Cadillac was found a short time later in a parking deck at Crystal Bridges Museum. Surveillance video shows three men carrying several items, run from the car. One of the items was a sawed-off shotgun, a news release states.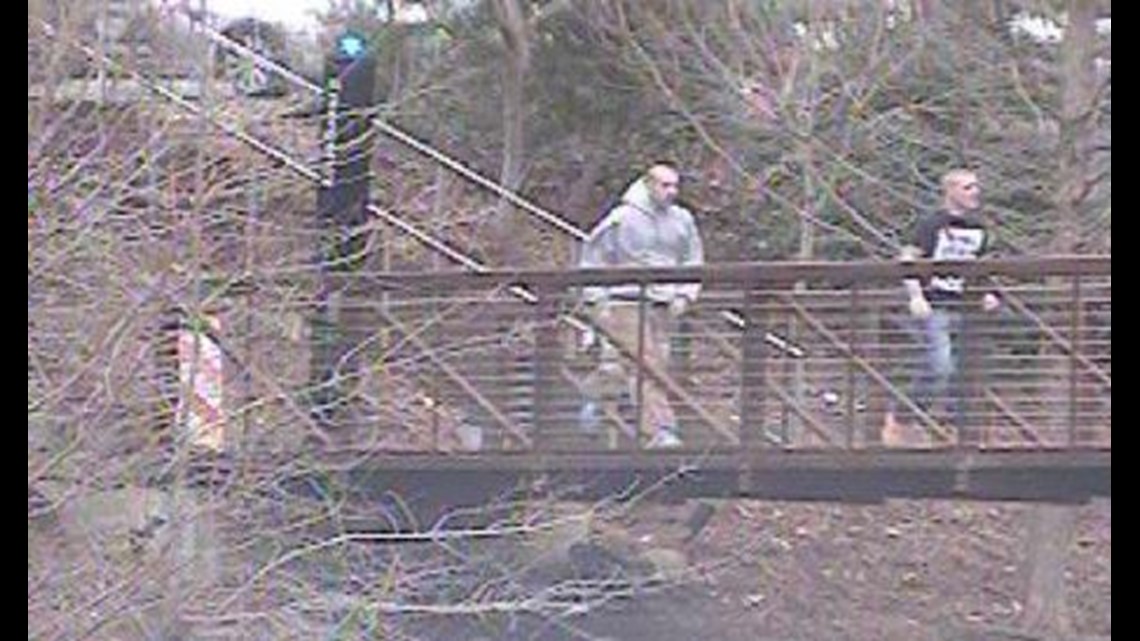 They spoke with Richard A. Luzzi, 30, of Bentonville. Luzzi was not arrested as of Thursday (Jan. 19), but a warrant may be issued for his arrest, according to police.
They also spoke with Kristopher D. Clark, 40, of Bentonville, who was subsequently arrested and faces felony charges of manufacturing a controlled substance, second-degree forgery, possession of a firearm by a certain person, criminal use of a prohibited weapon and revocation of a suspended sentence, as well as two counts of misdemeanor second-degree endangerment of the welfare of a minor, according to the Benton County Jail.
Shane A. Goff fled the vicinity. He is wanted by police in connection with several felonious charges including possession of firearms by a certain person, criminal use of a prohibited weapon, fleeing and theft by receiving, as well as misdemeanor charges.
Anyone with information about Goff is encouraged to call Bentonville police at 271-3170.