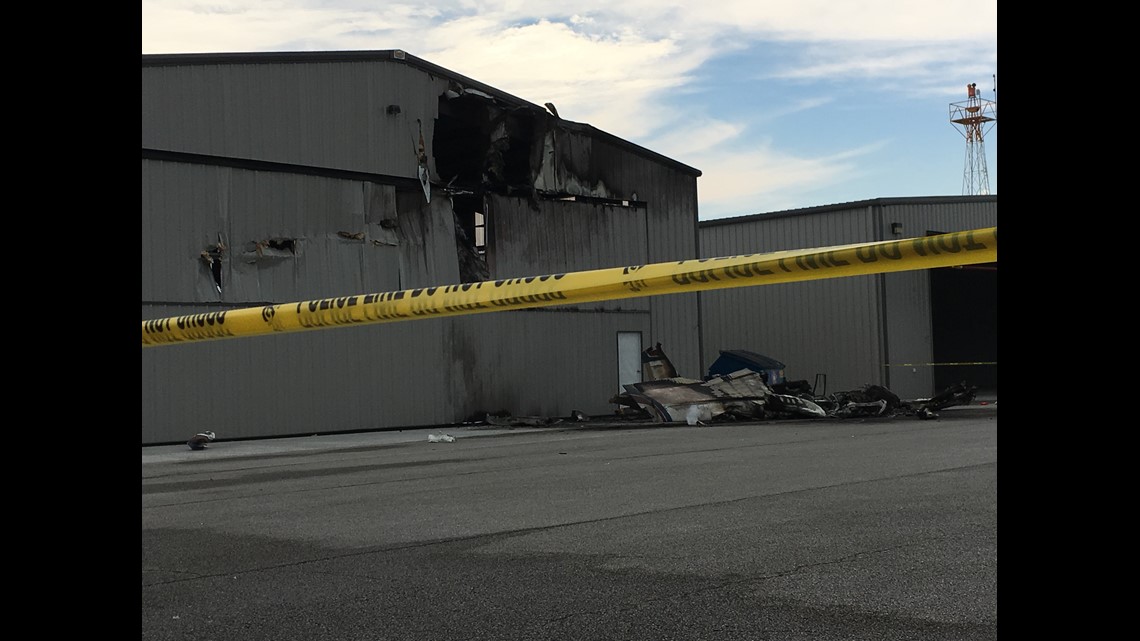 BENTONVILLE (KFSM) — A man piloting a plane that crashed at Bentonville Municipal Airport Wednesday morning (Aug. 31) has died.
Police identified the pilot as Rex L. Grimsley, 70, of Bentonville, according to Gene Page with the Bentonville Police Department.
Page said the plane crashed into an airport hangar around 9:30 a.m. during takeoff. The pilot was the only one on board the six-passenger 1983 Beechcraft A36 Bonanza.
Brandon Nolker, who works at the airport, said a plane was landing at the same time the pilot who died was taking off.
"A guy I work with saw the wing go past and said look out and there was no time to react," he said. "It sounded like a bomb was going off."
The Federal Aviation Administration will determine the ultimate cause of the crash. An FAA team from Little Rock has been called in to investigate, which is standard procedure when a plane crashes.
According to the City of Bentonville website, the municipal airport houses 41 single engine and two multiple engine aircraft. The city owns one enclosed t-hangar with six units and one open t-hanger with five units. There are five private box hangars of various sizes and a sixth enclosed t-hangar with eight units.
Matthew Van Sickle posted this video, stating it was taken before emergency crews arrived.