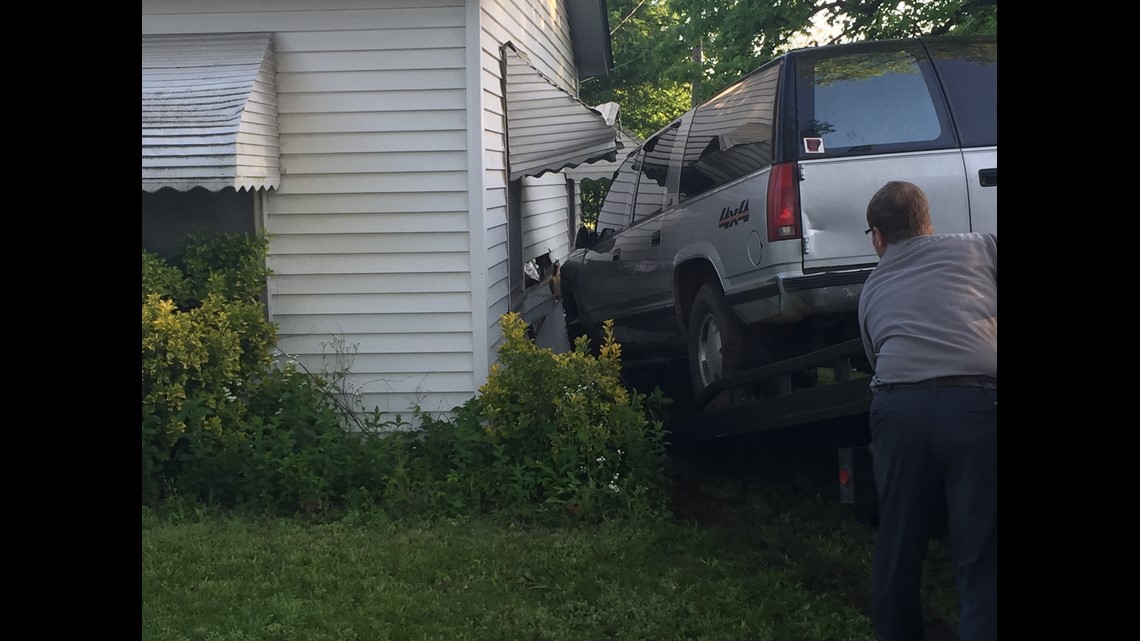 FORT SMITH (KFSM) -- Fort Smith Police are searching for a man who crashed a Sport Utility Vehicle (SUV) into a home on Roosevelt Road Thursday morning (April 30th).
Officers said the SUV hit the side of the home, crashing into a child's bedroom around 6:50 a.m. The child was getting ready for school at the time of the accident. He went to find his mother, and by the time the two got outside, the driver had left the scene on foot.
Officers with FSPD arrived on scene minutes later and searched the area but were not able to locate the driver. Police then ran the tags of the vehicle which showed it belonged to someone in Broken Arrow, Oklahoma. Investigators say the owner told them he loaned his SUV to a man named Terrance Washington. Washington is described as a black male around 40-years-old. A more detailed description of the suspect is expected to be released later in the day, investigators said.
5NEWS did talk with the family inside the home. They said everyone was okay, just shaken up about what happened. They also said they hope the driver who hit their house will come forward.
The driver is facing several charges, including leaving the scene of an accident, officers said.
If you have any information on Washington, you are asked to call Fort Smith PD or Crimestoppers at 7-8-CRIME.
Stay with us as this story continues to develop.