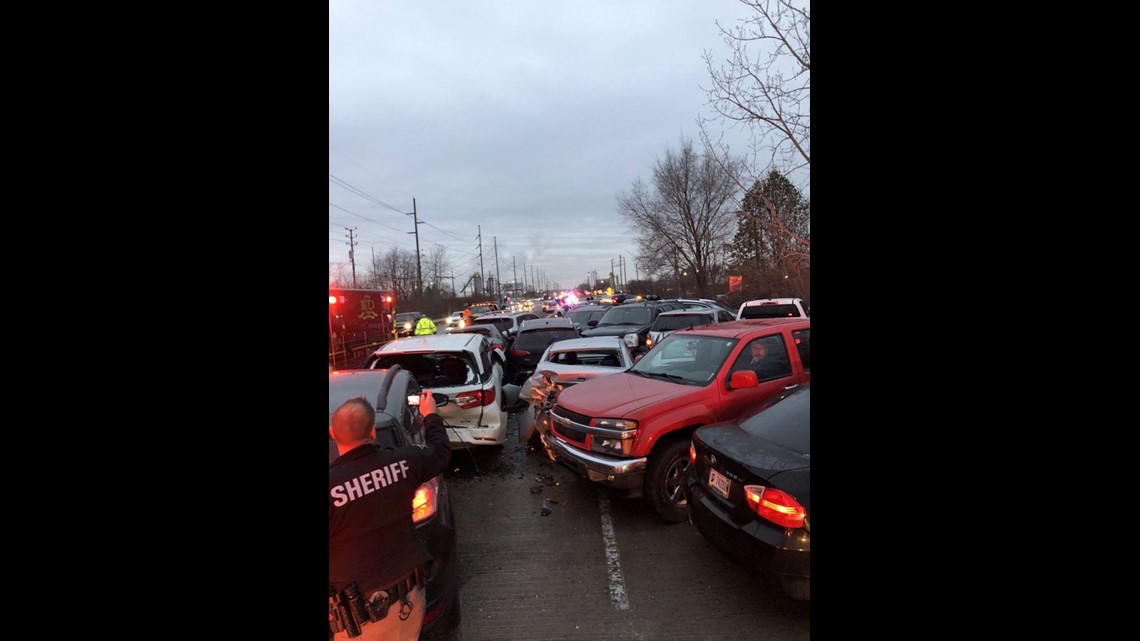 FISHERS, Ind. (WTTV) — Icy conditions made for a treacherous commute and led to a 20-car pileup in Indiana on Thursday morning (Nov. 29).
According to our Indianapolis affiliate WTTV CBS4, more than 20 cars were involved in a pileup on 96th Street between Hazel Dell and Allisonville in Fishers, a northeast Indianapolis suburb.
Freezing rain created dangerous driving conditions and slick roads this morning. The area was expected to remain closed for several hours while police and emergency crews work to clean it up.
A Carmel Clay Schools bus is headed to the scene to keep drivers warm while crews sort this out.
Police asked everyone to stay clear of the area because the roads were extremely slick from 131st Street to 96th Street. Traffic maps showed several other accidents throughout the region.