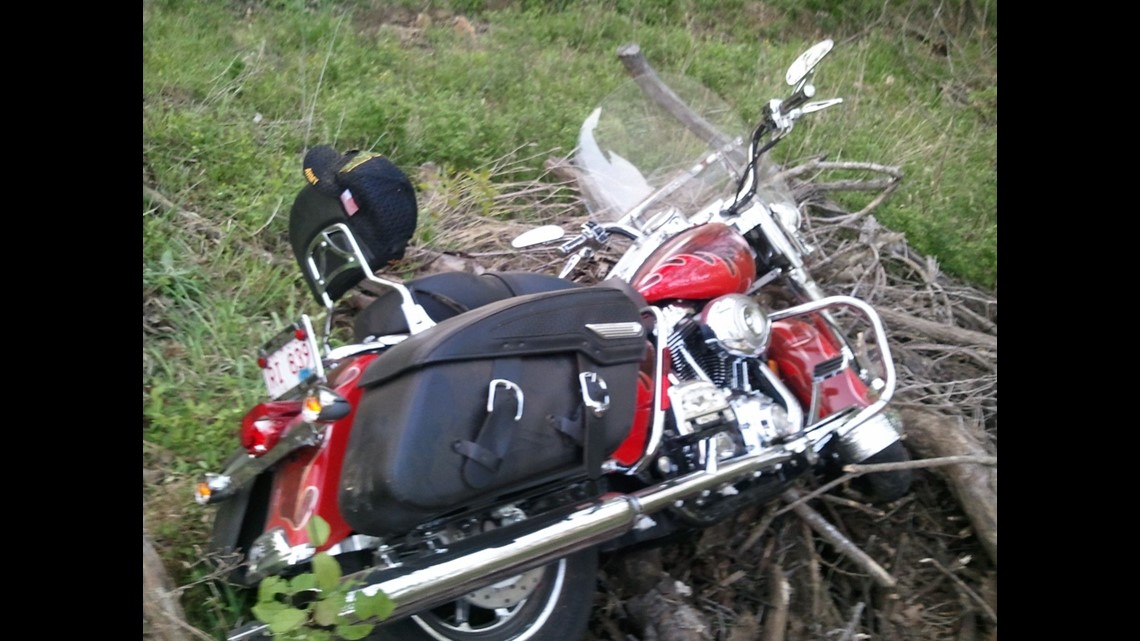 The motorcycle former Razorback football coach Bobby Petrino crashed April 1 in the Madison County community of Crosses is for sale.
The 2007 red Harley-Davidson Road King, valued at $16,000, is for sale on the auction website copart.com. The highest bid just before noon on Wednesday was $3,050. The auction ends at noon on May 30. The total value of the two-cylinder motorcycle, including the "repair cost," is listed on the website at $18,481. The site notes the motorcycle received front-end damage and is being sold "as is."
According to the Arkansas State Police accident report, the motorcycle received $2,000 damage after running off Arkansas 16 about 20 miles southeast of Fayetteville.
Wearing a neck brace and with facial cuts and abrasions, Petrino said at a news conference two days after the accident that he suffered four broken ribs and a cracked vertebra. He had not been wearing a helmet, he said. Under Arkansas law, he would not have been required to wear one.
Moments after the news conference, Petrino told 5NEWS he had been alone on the motorcycle.
Two days later, 5NEWS revealed that the police accident report identified a member of the football staff, Jessica Dorrell, 25, of Elkins as a passenger on the motorcycle when it crashed. She was uninjured, according to the police report.
After the report was released, the 51-year-old married Petrino conceded he'd had a  "previous" inappropriate relationship with Dorrell.  
Athletic Director Jeff Long later fired Petrino in part for lying after his news conference to 5NEWS about being alone on the motorcycle when it crashed. 
Long also revealed Petrino gave Dorrell $20,000 that she used in buying a black Acura automobile.
Weeks later, Dorrell accepted a buyout agreement and resigned from the athletic department. She had been hired despite not meeting minimum job requirements.