PEA RIDGE (KFSM) -- Pea Ridge Police Chief Ryan Walker will resign Dec. 1 from the department, according to the letter submitted to Mayor Jackie Crabtree.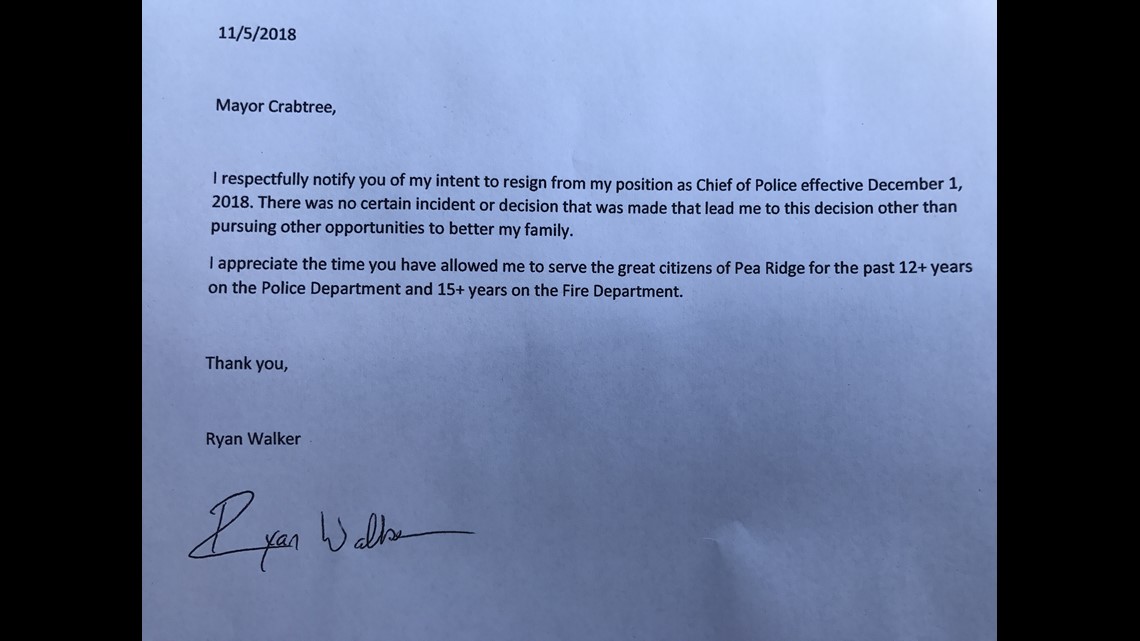 Walker said in the letter there "was no certain incident or decision that was made that lead me to this decision other than pursuing other opportunities to better my family."
The Northwest Arkansas Democrat-Gazette reported that Walker was suspended for three days over his conduct, but Walker told a 5NEWS reporter that wasn't true.
Crabtree said he was made aware of a situation involving Walker on Oct. 31, and asked the police chief to take the remainder of the week off.
Following his time off, Walker submitted the resignation letter.
"As public servants, I believe we are held to a higher standard," Crabtree said.
"It is that high standard of conduct that we will look for in a new chief of police. Captain Chris Olsen has been named interim chief while we search for a permanent replacement."
Walker had served at the department for more than 12 years. He also worked 15 years for the Pea Ridge Fire Department.