EUREKA SPRINGS (KFSM) — The sounds of southern bluegrass roots will fill the air at the Ozark Mountains during a music festival that begins, Thursday (Jan. 19).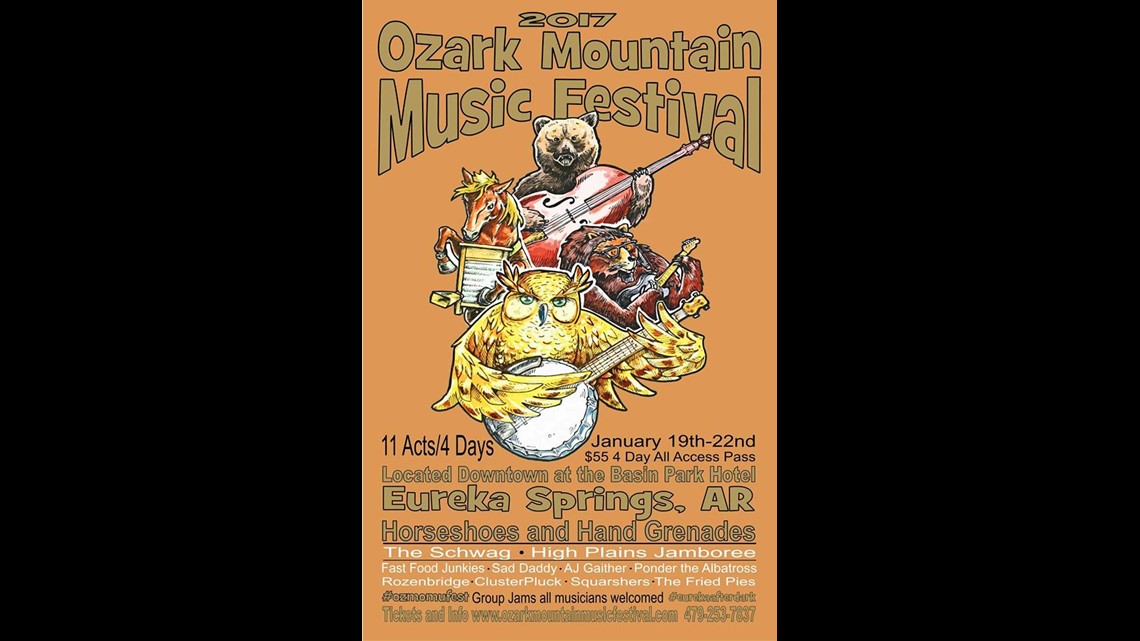 The event features 11 bands from across the country, including a few local bands.
The Squarshers are based in Fayetteville and they are headlining the show Friday night.
The band came together a few years ago at this festival. Since then, they've traveled across the country, jamming to the sounds of strings.
Chris Crovella plays the banjo in the band, and he said this festival has something for everyone.
"We try to cover all of the basics, everyone's musical taste should be covered," Crovella explained.
Four day festival passes cost $55. To see additional ticket options or to purchase, click here.