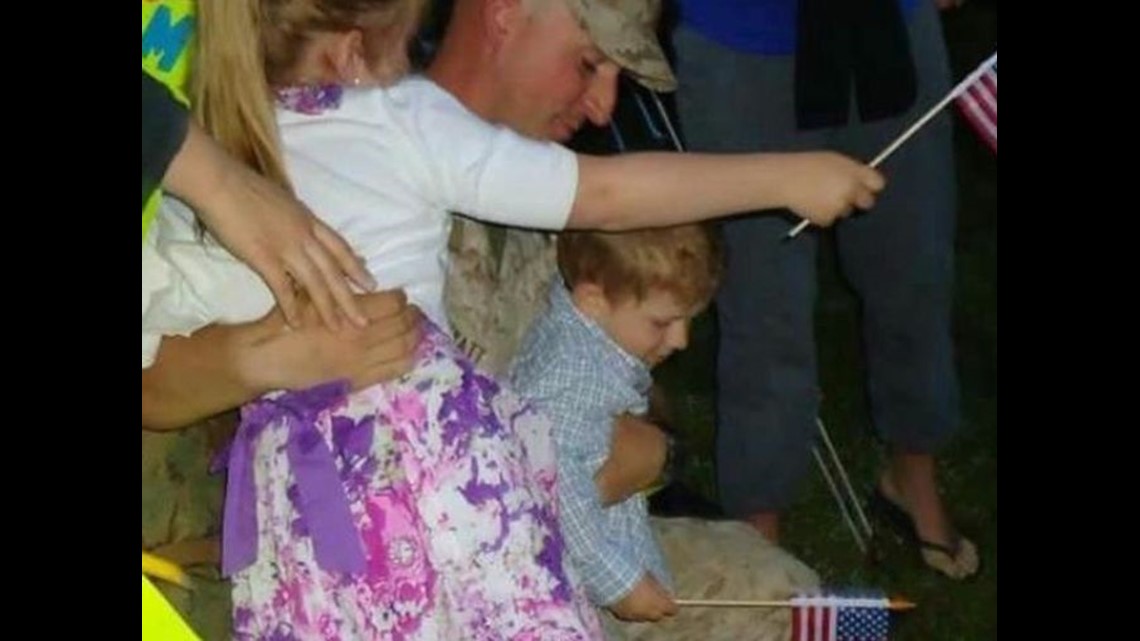 RUSSELLVILLE - One of the Marines
 on Thursday (July 16) was identified as a Russellville native, officials say.
On Friday (July 17), a city official identified the Marine as David Wyatt.
Wyatt's sister spoke with our affiliate station KTHV - Channel 11 on Friday. She said Wyatt graduated from Russellville High School in 1998. He played football and was in the band, and he even played at President Bill Clinton's inauguration.
Wyatt, an Eagle Scout, is said to have attended Arkansas Tech and University of Montana.
His sister called his being an Eagle Scout, a "great honor for his family." She also called him a wonderful husband a father to two small children.
Wyatt served two tours; one in Iraq and the other in Afghanistan. His fellow Marines have messaged his family, sharing stories of his humor and dedication.
She remarked, "He loved coming home to Arkansas to visit. One of his favorite times was the Miracle on Markham. He loved to call those Hogs, and would try to catch a basketball game if he was in town."
Russellville Mayor Randy Horton released a statement on Wyatt's death:
'We are terribly saddened to learn that one of the Marines lost in the attack in Tennessee was a member of the Russellville community, Staff Sgt. David Wyatt. On behalf of the citizens of Russellville I extend our condolences to the Wyatt family in their time of loss as well as our appreciation for Staff Sgt. Wyatt's service to our country. I ask our community to keep the Wyatt family in your thoughts and prayers."