OKLAHOMA COUNTY (KFSM) — Authorities captured a suspect accused of killing his mother and father in Franklin County.
Troopers found 23-year-old Dustin Jordan on Tuesday (Oct. 9) night not far from Oklahoma City.
Franklin County investigators drove into Oklahoma to pick up Jordan and a truck they said he was driving after deputies found the bodies of his parents Kathy and Michael Jordan on Monday (Oct. 8).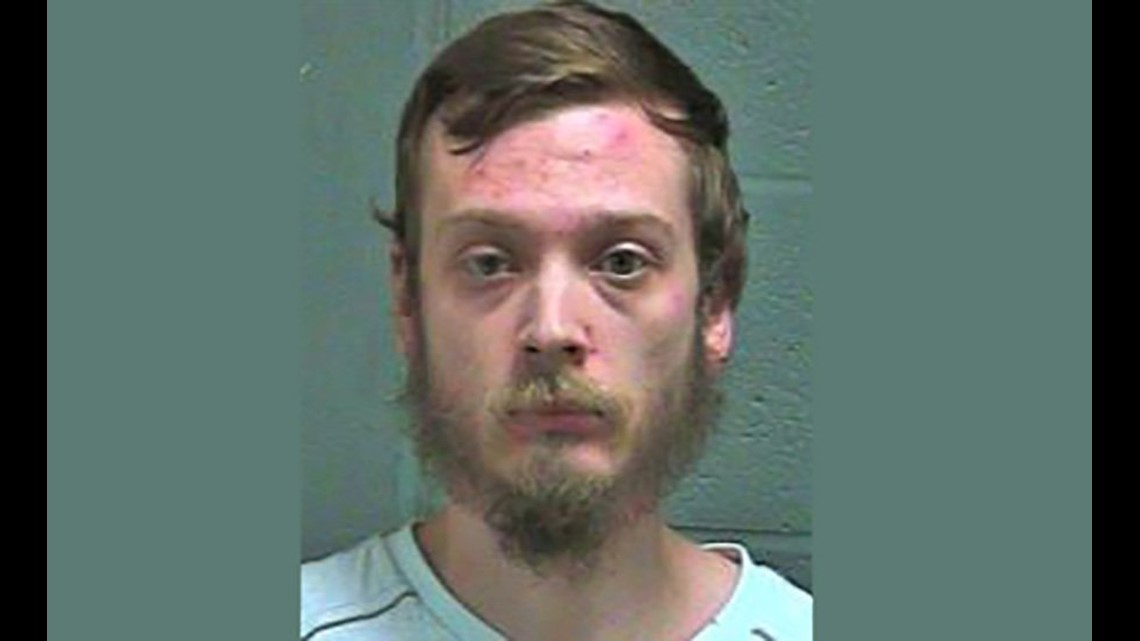 "We made a trip (to) Edmon, Oklahoma to pick up the vehicle to bring it back here and process it. Also, to bring him back here," said Franklin County Sheriff Anthony Boen.
Dustin's parents were found inside their home on Compressor Road in the small community of Etna in southern Franklin County on Monday (Oct. 8). Officers were initially responding to a welfare check when they noticed a bullet hole in a window. Investigators then got a warrant and discovered the couple's bodies.
Dustin is a suspect in their murder. Investigators said they will now process the ruck for evidence. They believe Dustin Jordan took off in his parents truck after they were murdered.
Troopers with Oklahoma Highway Patrol found Jordan just before 10:30 p.m. on Interstate 35 north of Lake Arcadia Central State Park. He was taken into custody without incident, according to OHP.
Franklin County investigators have been called to the Jordan's home in the past.
"We have been called out there a couple of times to deal with him," Boen said.
Stay with 5NEWS for updates on this developing story.