WASHINGTON COUNTY (KFSM) -- A Washington County deputy was shot while responding to a suicidal person report on Tuesday afternoon (March 15) outside of Fayetteville city limits.
Lt. Tion Augustine is currently recovering in Washington Regional Medical Center following surgery on Tuesday night. Authorities said Augustine was shot in the leg with a shotgun.
Raymond Plumlee, 24, faces four counts of attempted capital murder, five counts of terroristic threatening, first degree battery and second degree domestic battery, according to a preliminary report.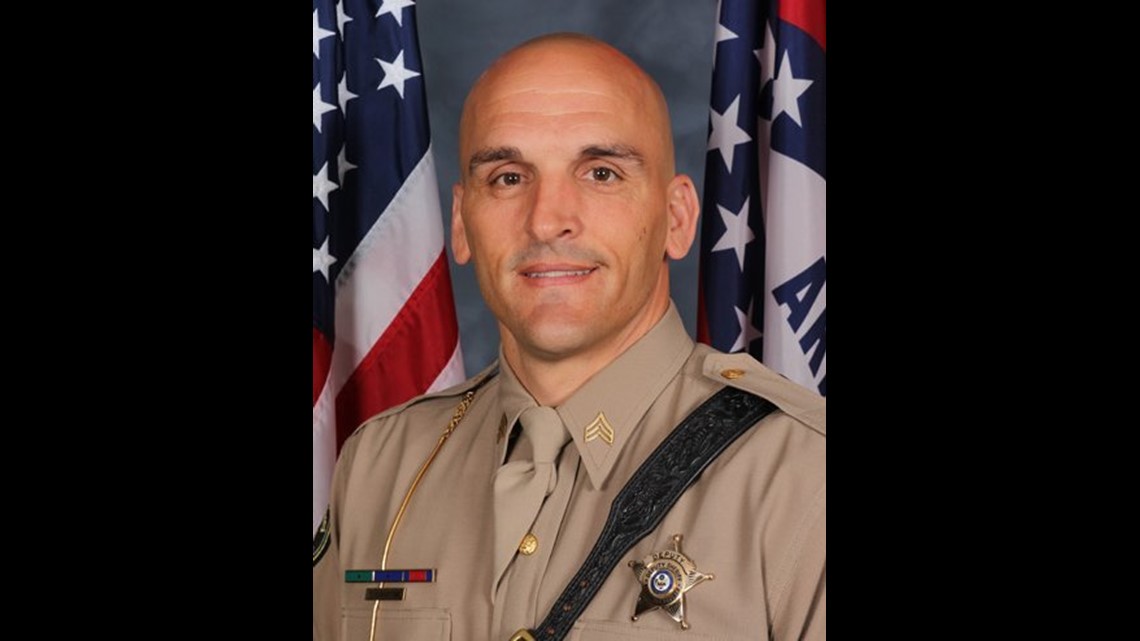 The shooting took place in front of 5334 Bob Lawrence, which is east of Fayetteville.
Officers responded after a woman reported that her son was suicidal and psychotic, as well as armed with a shotgun, the report states. Both Washington County deputies and Fayetteville police responded.
The law enforcement officers were near the home when they heard several gunshots coming from a wooded area north of the home, according to the report. They went to investigate, which is when Augustine was hit by another round of shots and fell to the ground.
Augustine was pulled to cover, and then taken by ambulance to Washington Regional Medical Center.
Washington County deputies located Plumlee a short time later and put him in custody, the report states. They also found the shotgun and several empty shells.
Plumlee is behind bars at the Washington County Detention Center without bond.