BELLA VISTA (KFSM) -- The Democratic candidate for Arkansas State House district 95 is calling out the Arkansas Republican Party for a mailer she claims spreads false information about her candidacy.
Celeste Williams, a local nurse practitioner, says some homeowners around the district received mailers linking her to Hillary Clinton. The other side quotes an Arkansas Democrat-Gazette article that quotes Williams as being against tax cuts.
"The full statement that I said was opposed to tax cuts to the wealthy," Williams says. "I've never met Hillary Clinton. It referred to us as friends. She's not running for state office."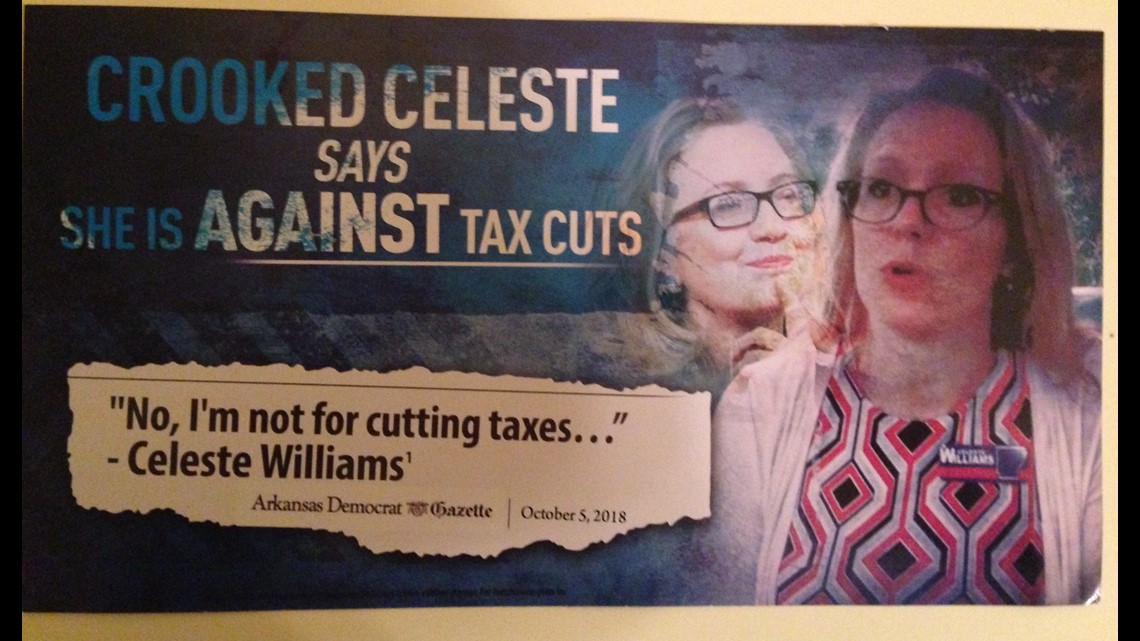 "If we lose that, which we've already had almost 9,000 people who've been kicked off of that, that is disproportionately going to hurt rural hospitals and rural healthcare systems," Williams said.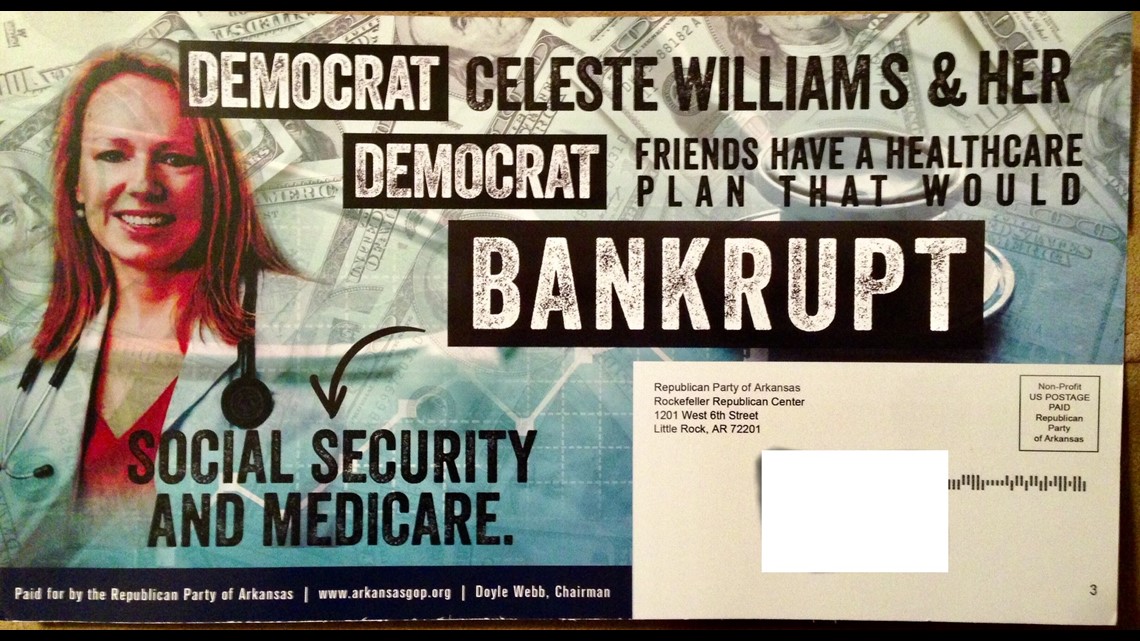 The 95th district stretches from the Arkansas-Missouri state line, down to east Rogers, and includes east Bella Vista and Pea Ridge.
Stephen Houserman, communications director for the Republican Party of Arkansas, released the following statement to 5NEWS in regards to the mailer:
"Celeste says she is for single-payer healthcare, but there is no way to fund something that massive."
Williams says the mailer is an example of the type of politics she would like to change.
"It's just blatant lies," Williams says. "This is what's wrong with politics today, and I think we have got to work to change that."