ARKANSAS (KATV) — A new piece of legislation proposes high school students to undergo bleeding-control training before graduation.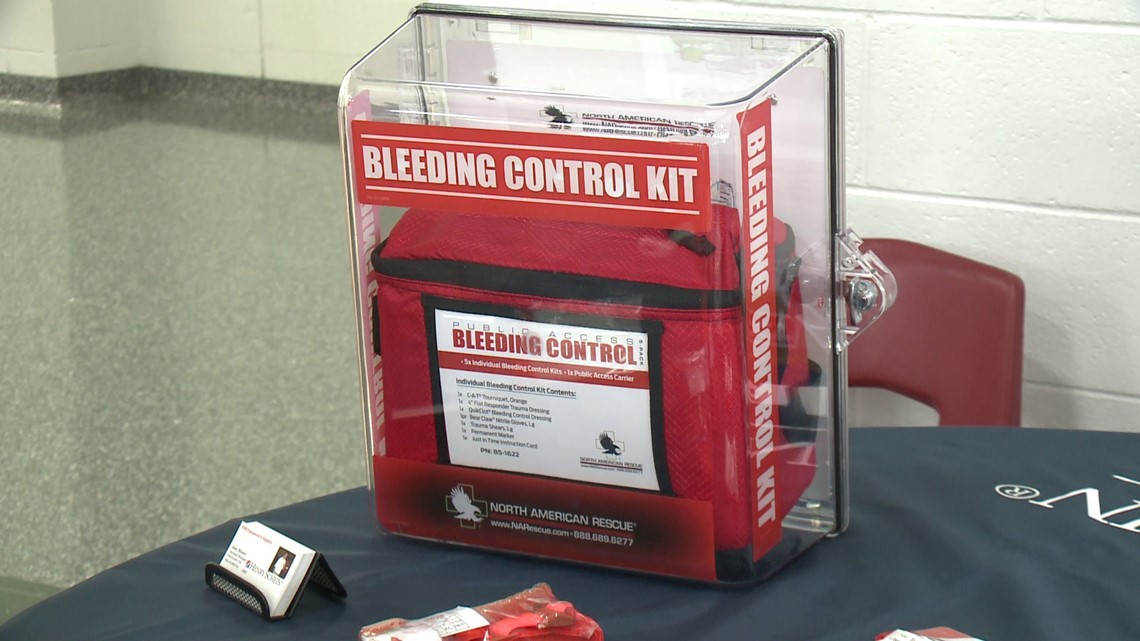 The Stop the Bleed initiative was introduced to Arkansas law enforcement in 2013. Fire academy personnel received training in the years following.
In May 2017, the Arkansas Department of Education heard a proposal to expand trauma-medical training under the Stop the Bleed principal to schools.
The state health department, UAMS and Arkansas Children's Hospital expressed support for the lifesaving campaign being promoted through the education system.
Now, 71 percent of schools across the Natural State (over 300 schools) are participating in the Stop the Bleed training.
School nurses have trained faculty and staff, but under new legislation, the goal is to educate students in grades 9-12.
Whether it's a mass-casualty event, shooting or any other incident where blood loss is present, Doucet stressed the importance for the younger generation to learn
"Why is this critical? You can bleed to death from a brachial artery injury in five minutes — a femoral artery in three minutes," Doucet said.
According to the American College of Surgeons, approximately 150,000 people from trauma each year of which 20 percent might have been preventable.
The Stop the Bleed initiative involves training with how to quickly yet efficiently apply a tourniquet and how to plug a wound using various materials including gauze. The application of adding pressure is also emphasized in training.
Bleeding control kits are provided to schools that participate in the free training.
"Once the children are trained, and they bring this into their families and their environments then the next thing we have is more public training as well," Doucet said.
If the legislation passes, the state education and health departments would be tasked with devising the bleeding-control training endorsed by the American College of Surgeons Committee on Trauma, National Association of Emergency Medical Technicians or Department of Health.
The training would commence beginning in the 2019-2020 school years.
The bill sponsors include Rep.-elect Julie Mayberry (R) and Sen. Cecile Bledsoe (R).