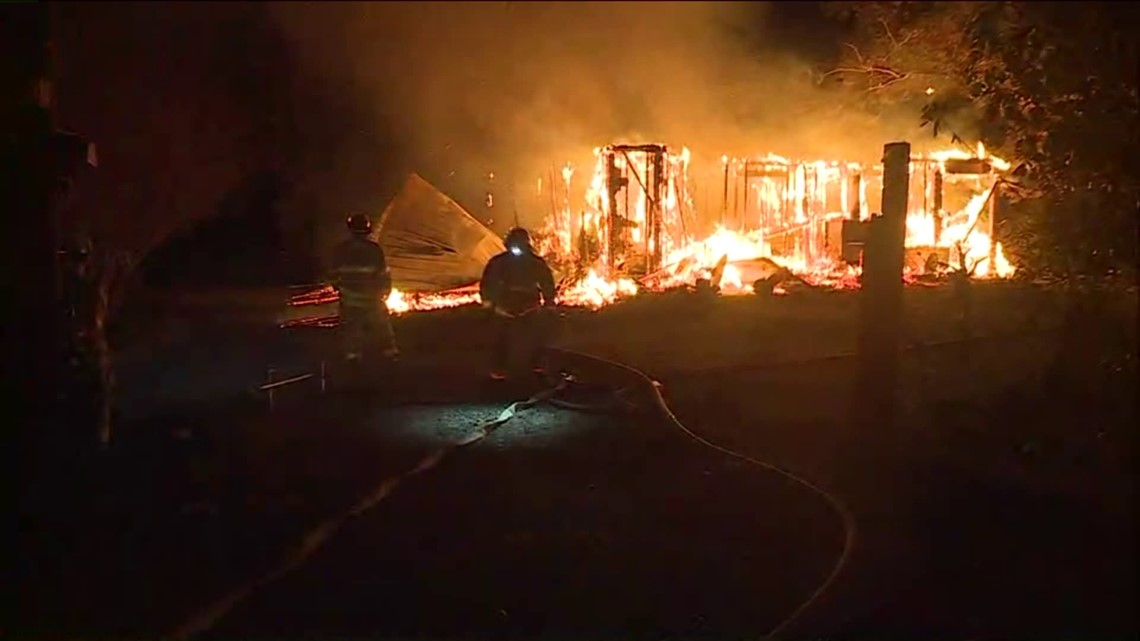 GREENWOOD (KFSM) -- Fire fighters and first responders were at the scene of a house fire in Greenwood early Friday morning (Nov. 3).
The fire happened at North Ross Hampton Road and Sturgeon Road in Greenwood.
According to neighbors, a couple was in the home when the fire started. They reportedly escaped through the front door after their alarms went off. Their pets also escaped.
Emergency crews say this time of year they are called to more house fires. They said during this time of year, the are dispatched to fires almost daily.
"We know that coming into November and December all the way through March we have more structure fires occur," said Travis Cooper with Sebastian County Emergency Management.
Emergency management crews said most people don't realize their fire extinguishers have a life span of only one year and should be replaced along with batteries in your smoke detector.
"The moment takes place when the smoke alarm actually goes off and wakes you up to get out of the house and so the smoke alarm actually woke this family up and they were actually able to get out safely," Cooper added.
The cause of the fire continues to be investigated.