MOUNTAINBURG (KFSM) -- It's been more than two years since 9-year-old Austin Daniels was diagnosed with acute flaccid myelitis (or AFM), just weeks after recovering from a cold.
Michelle Daniels, Austin's mother,  said the illness came out of nowhere.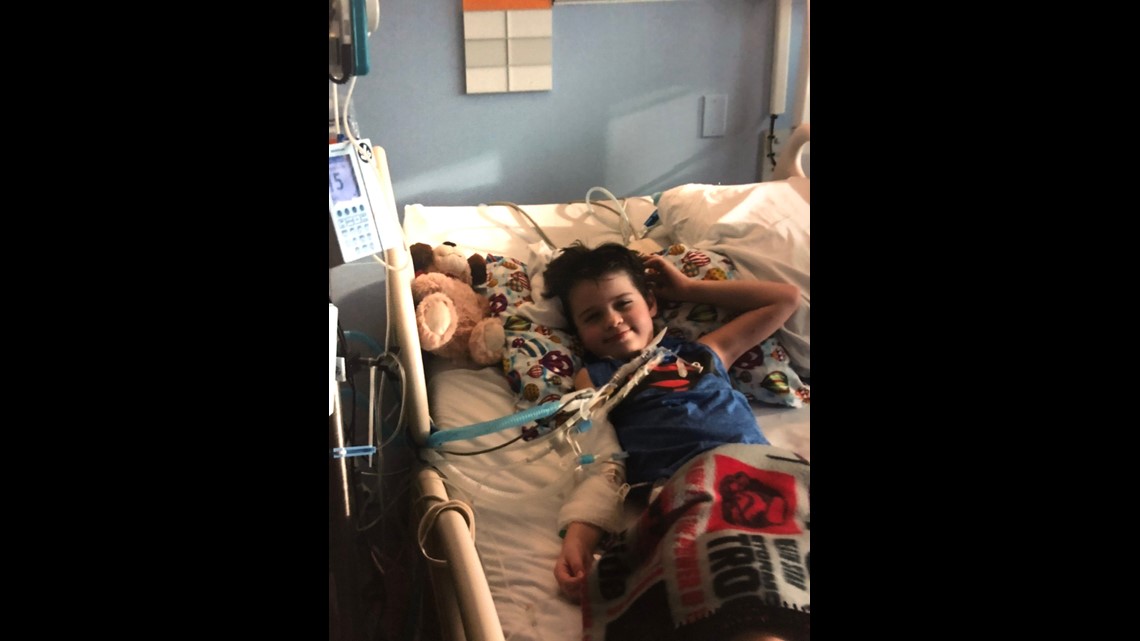 "All of a sudden, he came down with a stomach ache, [he] hurt real bad and went to the hospital the next day, and he couldn't walk," Michelle Daniels said.
Doctors later diagnosed Daniels with AFM, which affects the nervous system, specifically the area of the spinal cord called gray matter, and causes the muscles and reflexes in the body to become weak.
"He couldn't lift his legs off the bed," Michelle Daniels said. "He had no use of his neck. He couldn't swallow. His diaphragm was severely affected."
Recovery has been a long and difficult process for Austin Daniels. His weeks consist of multiple therapy treatments to regain his strength.
"I'm running faster, and now I can do sit-ups without pulling on my legs," Daniels said of his therapy.
He has slowly been progressing since his diagnosis, as confirmed cases of AFM, mostly children, have become more common in the United States. AFM is not new, but the Centers for Disease Control and Prevention reported seeing an uptick in cases starting in 2014. Still, the condition is extremely rare, with the CDC estimating that less than one in a million people in the United States will get AFM every year. In Minnesota, at least six children have been diagnosed with AFM since September 20, an increase from the usual one case per year.
Michelle Daniel's says her son's condition won't relapse, but she wants other people to be aware of his rare condition and know that things can get better.
"He's resilient," Daniels said. "He doesn't stop trying. He amazes us every day; everything that he does."