BENTON COUNTY (KFSM) — Benton County investigators are searching for a man who they say stole one surveillance camera and put tape over another.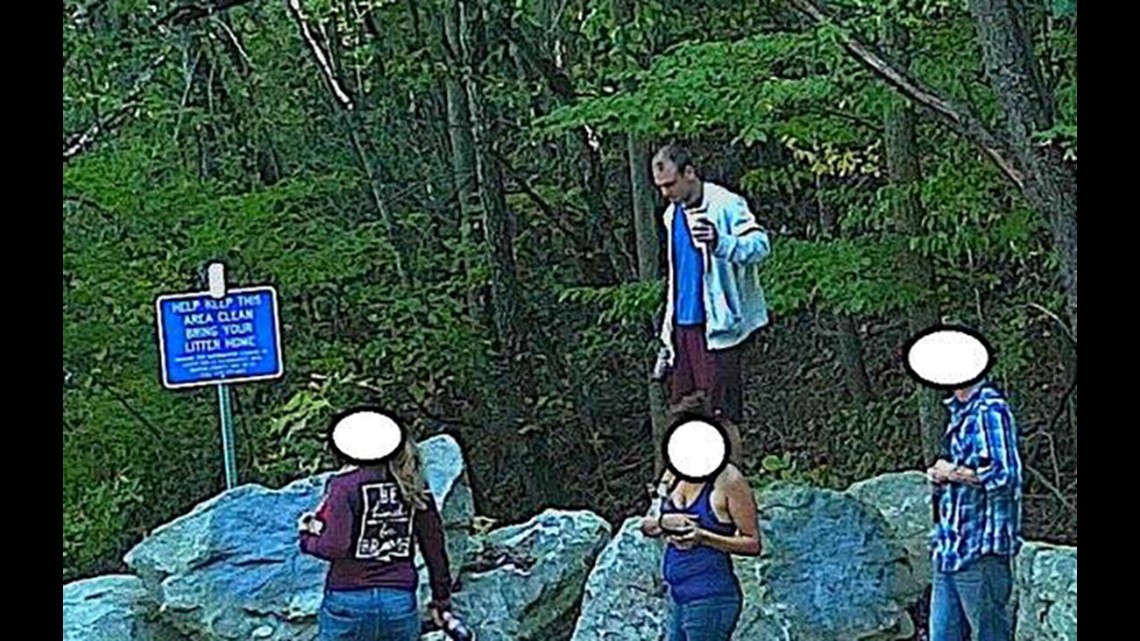 The man was caught on surveillance camera taking another camera from the top of the "no littering" sign at the end of Frisco Springs Road in Lowell. He then went to the surveillance camera and put electrical tape over it, investigators said.
Because of the angle of the truck, investigators were not able to get a license plate number.
The man was last seen wearing maroon basketball-style shorts, a blue shirt and a hoodie jacket that is gray on the front and blue on the back. He is a white male with short brown hair and a receding hairline.
Anyone with information is asked to call the Benton County Environmental Division at (479) 271-1083 or the Northwest Arkansas Crimestoppers at (479) 790-TIPS. Those who call Crimestoppers can remain anonymous and may be eligible for a cash reward.