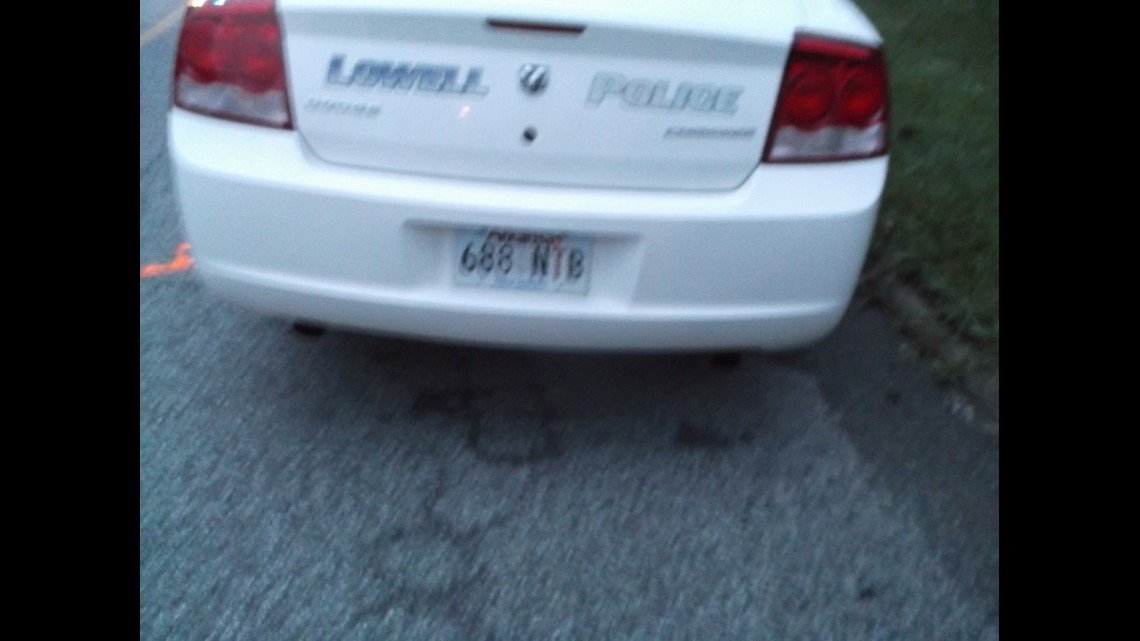 SPRINGDALE (KFSM)- A former Lowell Police Department police officer turned himself in Tuesday (July 28) on suspicion of DWI after he crashed one of the department's cruisers in June, according to the Springdale Police Department.
Lt. Scott Lewis with Springdale police said Harold "Alex" Dominguez, 44, was booked and released from the Springdale City Jail, but his photo was not taken. Lewis also said the department is not releasing Dominguez's toxicology report right now.
Lowell Police Chief Randy Harvey said Dominguez resigned Monday. The former officer is also facing a careless and prohibited driving charge, according to Lewis.
A crash report from the Springdale Police Department from June 17 states Dominguez was driving a 2009 Dodge Charger owned by the Lowell Police Department when he struck a 2001 Buick Le Sabre at about 8 p.m. at Quandt Avenue and Maple Drive.
Dominguez was heading west on Quandt when he struck the front of the Buick Le Sabre, which was stopped at the intersection, according to the crash report.
In his statement to police, Dominguez writes that he was turning west on to Quandt when he observed a female driver pulling out of a driveway. As he began to pass her she pulled forward hitting the front of his vehicle with hers, according to the statement.
In her statement, Patricia Crawford, the driver of the Buick, writes that she pulled up to the stop sign at the intersection and was looking right when she was hit by another vehicle. She writes that she is "not really sure what happened," according to the statement.
A witness also submitted a statement to police. In it she writes that she was driving on Caudle Avenue toward Applegate Drive when a police vehicle drove in front of her and got on the curb where it stopped. When the woman rolled down her window to see what was going on the officer kept going, according to the statement.