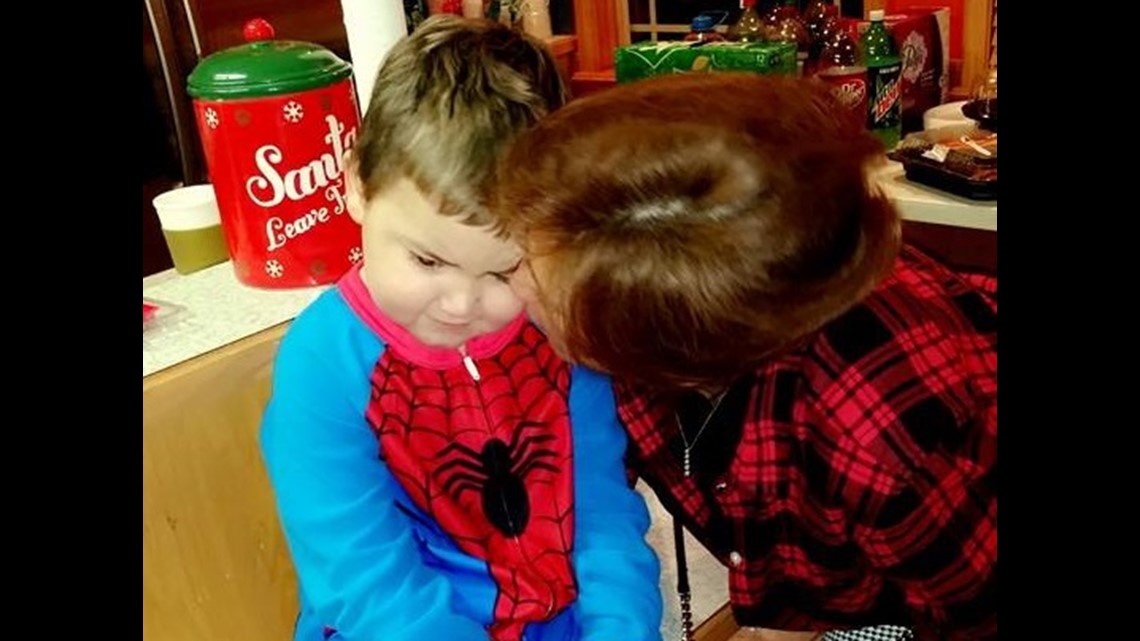 LEFLORE COUNTY, Okla. (KFSM) – LeFlore County residents held a candlelight vigil and went caroling Tuesday night (Dec. 9), as locals say they're "hoping for a Christmas miracle" to help a young boy with terminal leukemia.
Five-year-old Caden Place had been battling cancer before he and his parents got the news recently that he may not have long to live. Two weeks from Christmas, some community members said they are now looking for help from a higher power.
Caden's chemo therapy was discontinued, as his parents decided to bring him home to spend time with his family and play with the time he has left, according to an organizer for Tuesday's event.
Community members met Tuesday night at Runestone State Park in Heavener for a candlelight vigil and a night of caroling. The carolers and Santa visited Caden's home after the event to give him and his siblings presents for the holiday.
Supporters have devoted several social media pages to Caden and continue to set up events for the young boy. The Howe Fire Department are set to let Caden and his family ride in a fire truck in the Howe Christmas Parade Saturday (Dec. 13).