FRANKLIN COUNTY (KFSM) -- Two people are dead after a semi truck carrying ammunition crashed on Interstate 40 near Ozark on Wednesday (Feb. 22), according to Franklin County Sheriff Anthony Boen.
Frances and Larry Harris, who were married, were in the semi when they crashed and fell off a bridge onto Lone Elm Road, according to an Arkansas State Police report. The couple was from Monett, Missouri and had picked up their load containing 54,000 pounds of concussion and smoke grenades in Pine Bluff, and were en route to McAlester, Oklahoma, said Randy Boren with Franklin County EMS.
Larry, who was known to friends as "Smiley," and Frances, also known as "Sunshine," were married for 45 years and worked as over-the-road ammunition and explosives haulers, according to the obituary.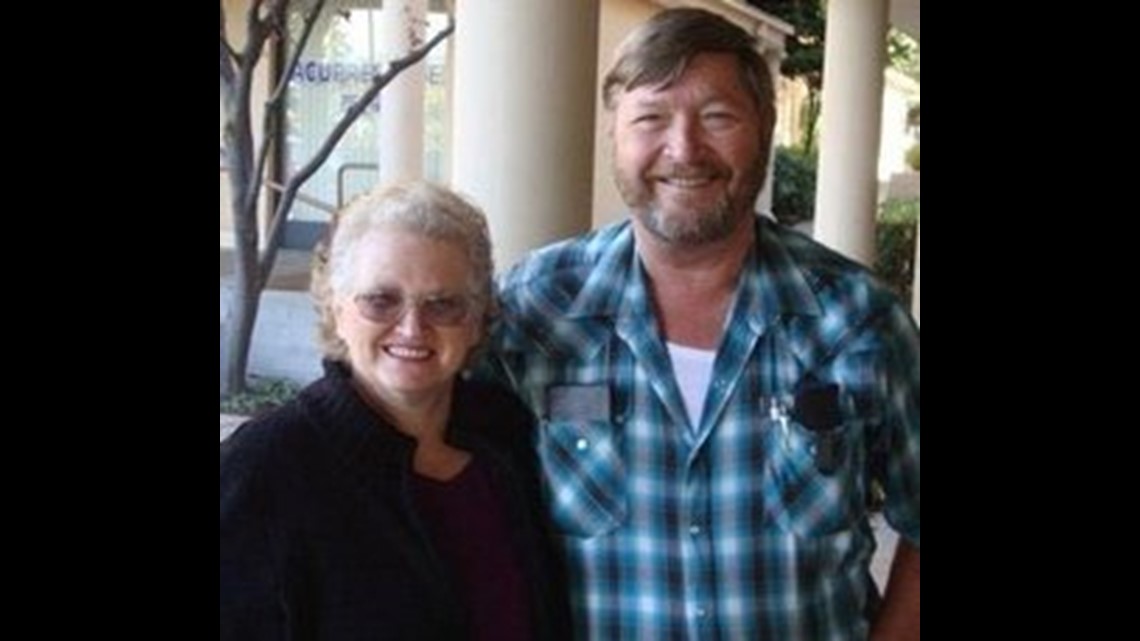 Eyewitnesses tell Sheriff Boen a car cut the semi off causing the driver to swerve to avoid the vehicle. A tire blew out and caused the semi to go off the bridge. The car stopped on the side of the bridge after the accident, but immediately took off before anyone was able to write down a tag number for the vehicle, eyewitnesses said.
The military was brought in to make sure that all of the ammo was removed from the semi before traffic reopened on Interstate 40.
According to Arkansas State Police, all lanes have reopened on I-40. Road crews worked during the night to clear the scene on Lone Elm Road.
The Harris' bodies were sent to the Arkansans State Medical Examiner, Boen said.