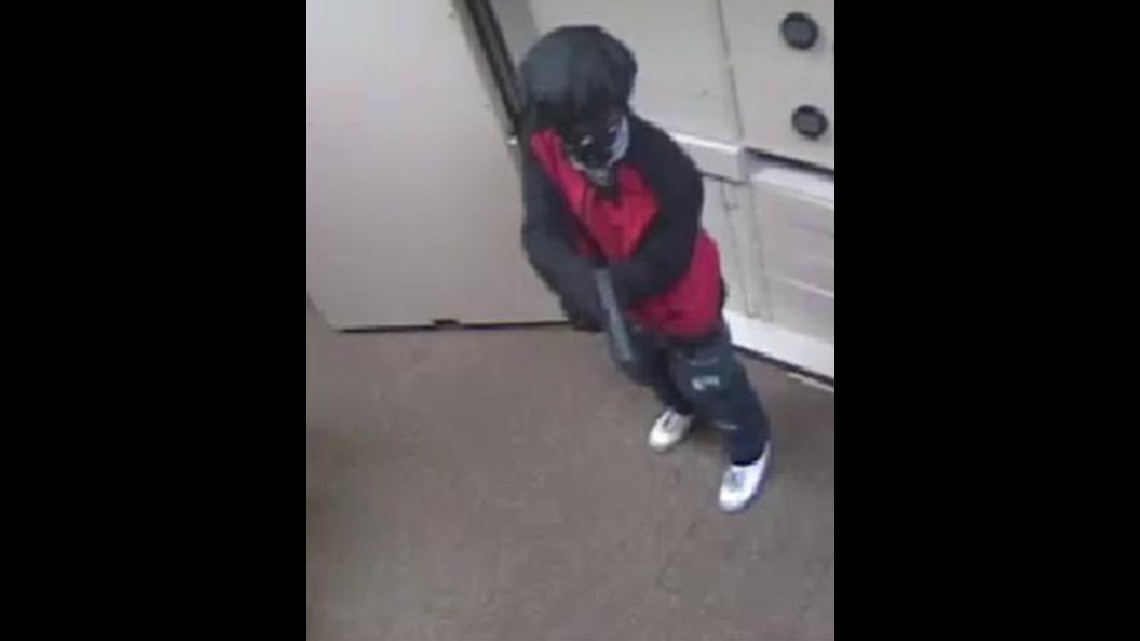 JOHNSON (KFSM) — The Johnson Police Department is seeking information about two bank robbery suspects and a person of interest in connection to a bank robbery that happened Monday (Nov. 28).
The robbery at First National Bank on Johnson Mill Boulevard took place just before 5 p.m., police said. Two black males confronted the three employees in the bank and demanded money. One of the males was armed with a pistol, according to police.
The suspects were in and out of the bank within two minutes. They got away with an undisclosed amount of money, police said.
Police also said they have a person of interest they would like to speak with, a black woman who was seen at the bank about an hour before the robbery, according to police.
The bank reopened Wednesday.
Anyone with information about the suspects and/or person of interest should contact the Johnson Police Department at (479) 521-3192.