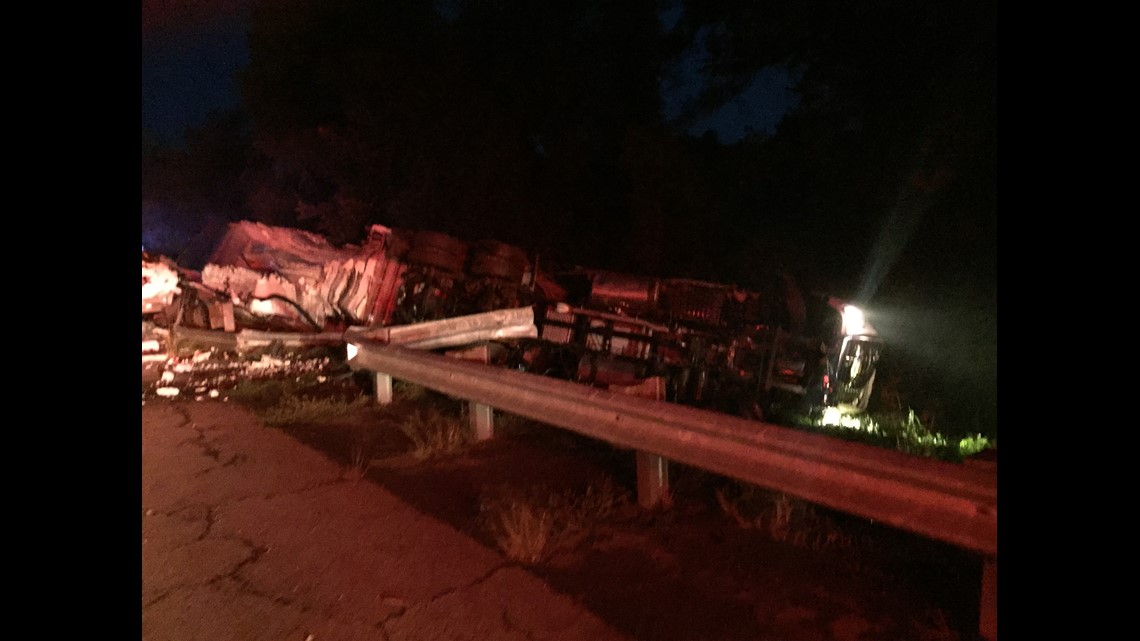 CRAWFORD COUNTY (KFSM) — Dispatchers with Arkansas State Police said Interstate 40 westbound near Lee Creek is currently closed after two semis collided.
Officers said one semi truck was going eastbound, crossed the median and hit the semi truck going westbound head on. The eastbound truck then rolled down into a ditch.
The driver and passenger of the westbound truck had to be removed with the jaws of life. The driver and two passengers of the eastbound truck walked away from the accident with minor injuries. Both drivers and all passengers were taken to a nearby hospital.
Two dogs were also rescued from inside the westbound truck and are in good condition.
Crews are on the scene working to move the trucks out of the way.
Stay with 5NEWS for the latest on this developing story.