ROGERS, Ark. (KFSM) —  Saturday (Nov. 24) night, Piney Point fire crews returned to the home on Timberlake Trail  because the windy weather rekindled the fire.  They initially responded to the house fire on Thursday (Nov. 22).
The Piney Point Fire Department (PPFD) said some areas continued to smolder.  And the way the home was constructed there were crevices deemed unsafe for firefighters to enter during the initial call.
Usually the fire will smolder out, but in this case because of the winds on Saturday it caused a rekindling requiring crews to return to the scene, according to PPFD.
Firefighters are still at the scene as of Sunday (Nov. 25).
A home is declared a total loss after catching fire on Thanksgiving Day, according to the Beaver Lake Fire Department (BLFD).
Around 11:30 a.m., Nov. 22, BLFD, Rocky Branch, Hwy 94E, Avoca Fire were dispatched to assist the Piney Point Fire Department put out the fire at the 17100 block of Timberlake Trail, which is located on Beaver Lake — just outside of Rogers.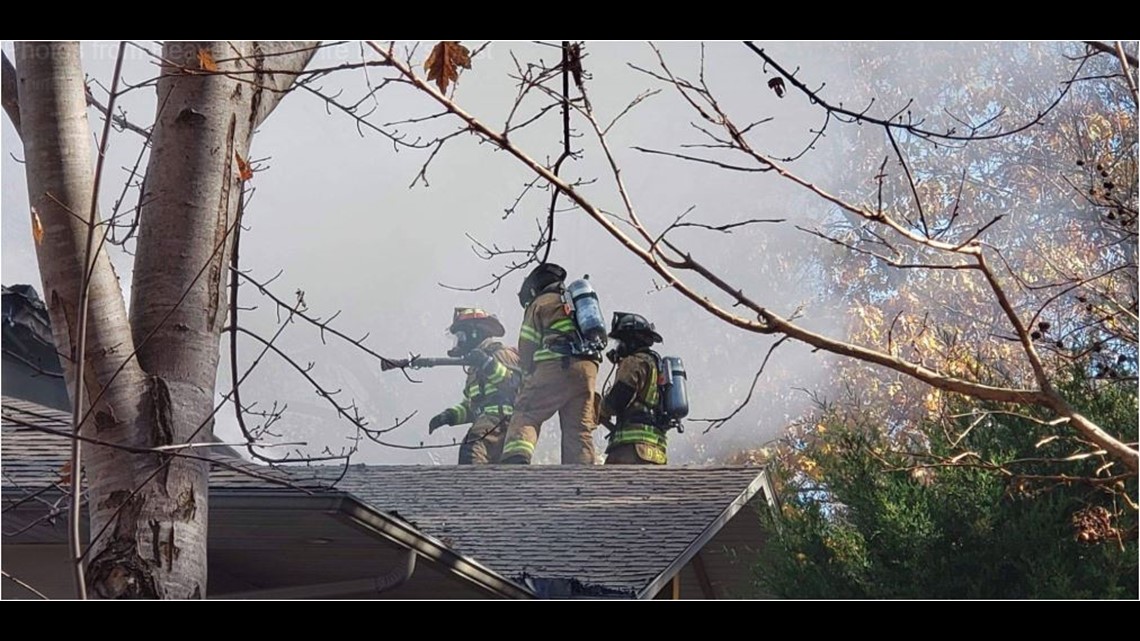 Fire crews reported seeing heavy smoke from the roof, and were able to get the fire under control.  The home has significant damage and while it's still standing, it's a complete loss.
People inside the home got out safely and no injuries were reported, fire crews said.
The cause is under investigation, according to BLFD.
It took more than five hours to complete extinguished the fire.