GREENWOOD (KFSM) — Thanks to a nonprofit organization out of Massachusetts, K9 Kina of the Greenwood Police Department can remain safe while in service.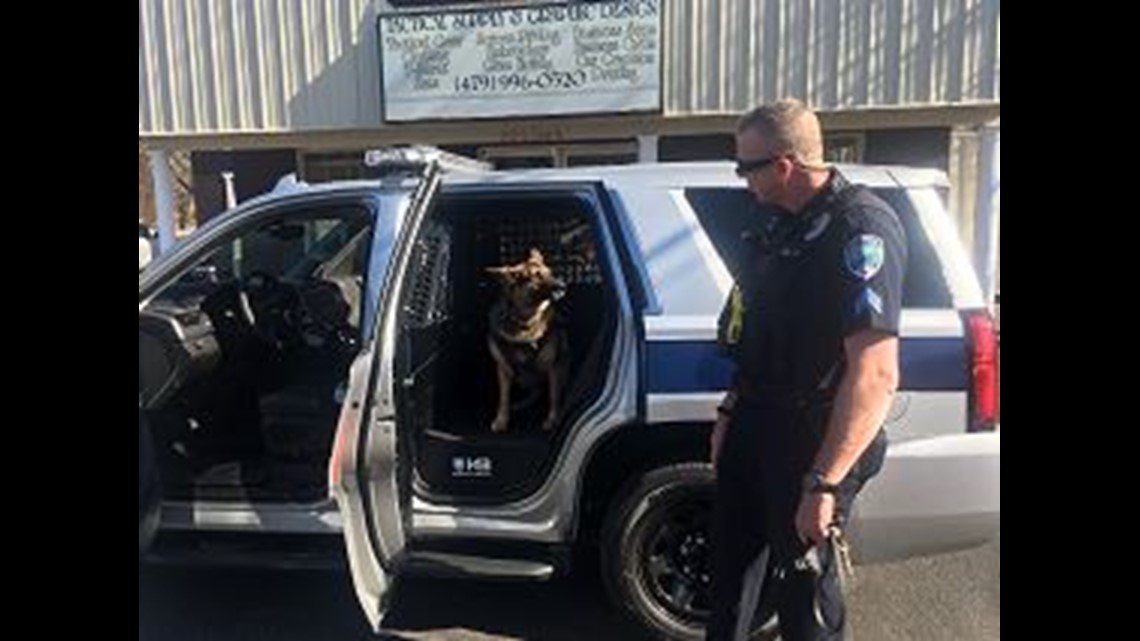 Vested Interest, a 501c(3) charity out of East Taunton, Mass., has donated a bullet and stab protective vest to Kina. It is embroidered with the sentiment "In memory of K9 Rocco Pittsburgh Bureau of Police". Rocco was stabbed while serving serving.
The company's mission is provide the protective vests to K9s across America. For more than seven years, the group has provided more than 2,200 vests from coast-to-coast.
Kina's donated vest is valued at more than $1,800 and has a five-year warranty. It weighs about five pounds.