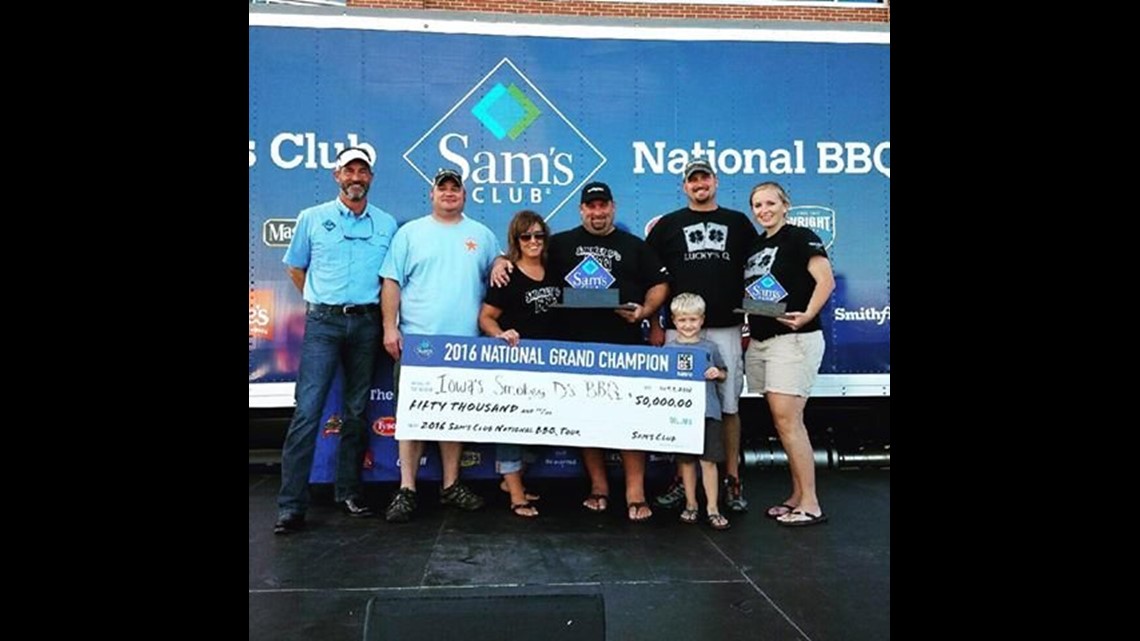 Bentonville — (KFSM)  The 2016 Sam's Club® National BBQ Grand Tour Championship made its last stop in Bentonville to name the winner of the best tasting barbecue around.
First place went to Iowa's Smokey D's BBQ earning them a $50,000 prize, second place was Lucky's Q and third place went to Jaestar BBQ — all the teams were from Iowa.
Sam's Club, in conjunction with the Kansas City Barbeque Society (KCBS), had 30 stops at store locations across the nation this year in search of finding the best BBQ.
Tenderness is the secret to great barbecue food according to Scott Hendrix, who finished third last year in the competition.
"Flavor profiles are going to be different from teams to the east coast, to the west coast and the mid-west," said Hendrix, "but, if you turn in a tender product that the judges like, you can be successful."
In all, there were 50 teams in Bentonville competing for a chance to win substantial cash and prizes — up to $500,000.
KCBS, a non-profit, is the world's largest organization of barbecue and grilling enthusiasts touting more than 20,000 members worldwide, according to their website.
Also, KCBS serves as a clearinghouse of barbecue information which provide: Networking with related trade associations and other contest-sanctioning organizations, tracks trends in barbecue related products/equipment and teams up with other food organizations to promote barbecue.