FORT SMITH (KFSM) — On Friday (Nov. 30), three men were arrested in Fort Smith at North 50th Street for being in possession of drugs and several guns, according to the Sebastian County Sheriff's Office.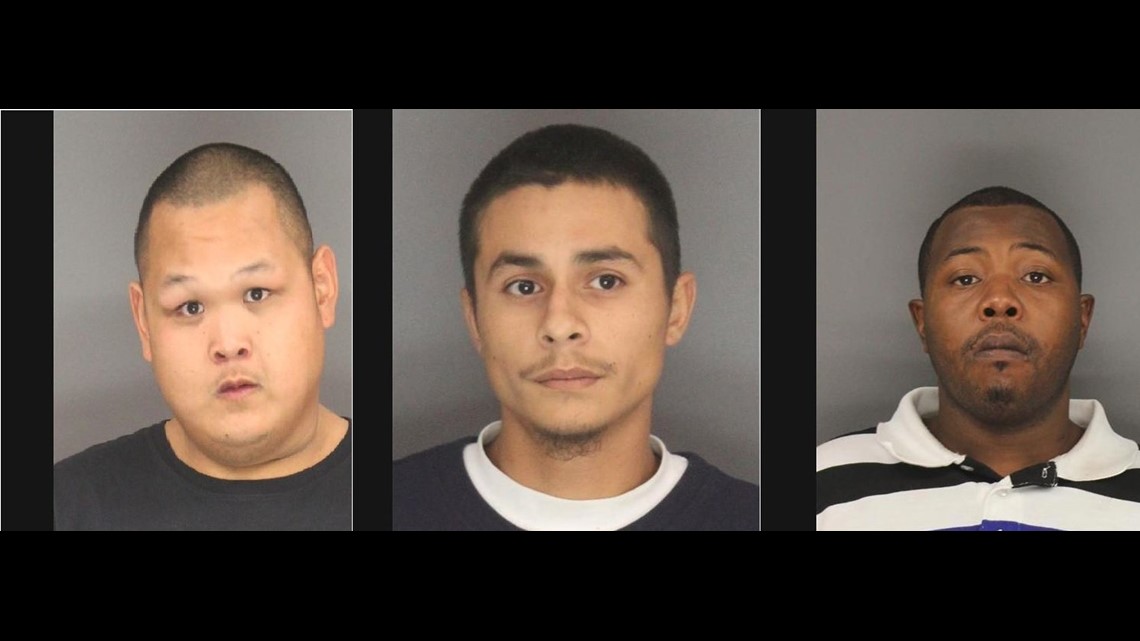 The arrests were made in a joint investigation with the Fort Smith Police Department K-9 Unit.
Arrested were Bobby Sripasert, Omar Castanon, and Cory Rashun Miller — their ages were not given.  Castanon and Miller have address listed in Fort Smith and Sriprasert has an address listed in Van Buren, according to the Sebastian County Inmate Summary report.
All three have been in trouble with the law several times —  for combined total of more than a dozen arrests.  Incarcerations range from reckless driving, fleeing, domestic battery, drug possession and attempt to distribute drugs to failure to pay fines, according to the inmate report from Sebastian County.