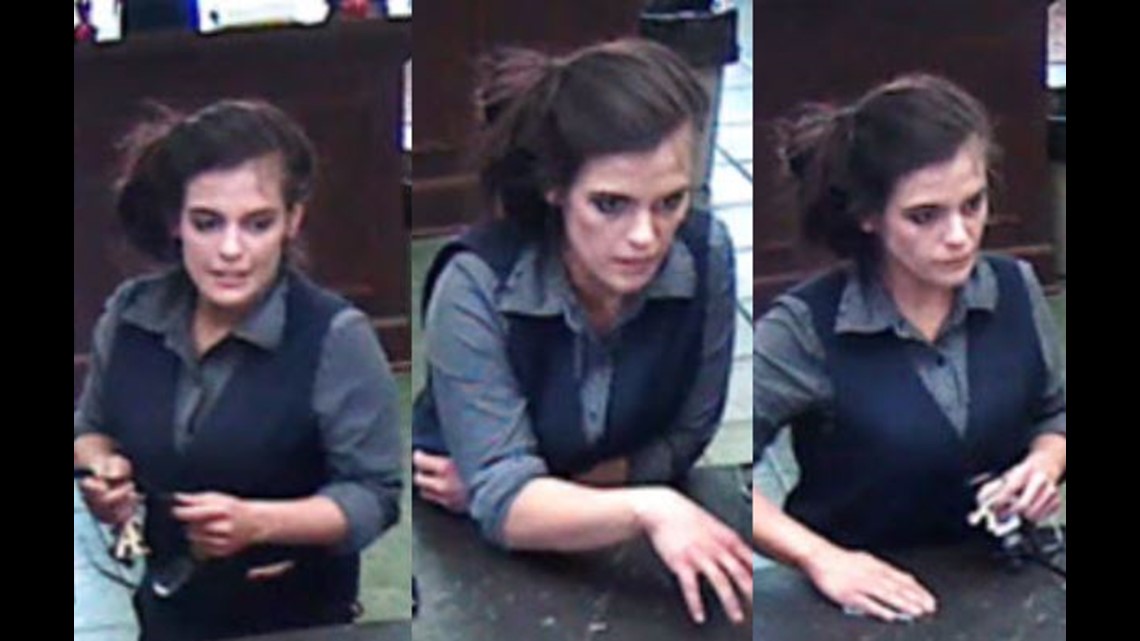 The woman was accused of passing a counterfeit insurance check for $9,630 at Simmons Bank on 4200 Rogers Avenue on Aug. 9, according to a Fort Smith Polcie Department release. The suspect used the identity of an account holder living in Springdale.
The woman asked that the counterfeit check be deposited into another account, the release states. She then asked for a cashier's check in the same amount, saying that she was going to buy a new car.
Shortly afterward she deposited the cashier's check at another Simmons Bank on 7324 Rogers Avenue.
The woman is described as a white woman between the ages of 20-30.
Anyone who recognizes the identity of the suspect is urged to contact the Fort Smith Police Department at 479-709-5100 or call 78-CRIME.