FORT SMITH (KFSM) — The Fort Smith Board Of Directors agreed to close a portion of Kinkead Avenue along the University of Arkansas – Fort Smith campus during a meeting on Tuesday night (Oct. 18), provided the road closure gets the university's approval.
The Board of Directors agreed with a proposal from UAFS to permanently close Kinkead Avenue from N. 49th Street to Waldron Road, as well as the portions of 51st and 53rd Streets near Kinkead Avenue. However, their approval hinges upon the UAFS Board of Trustees' decision. If the board agrees, the road will close for good.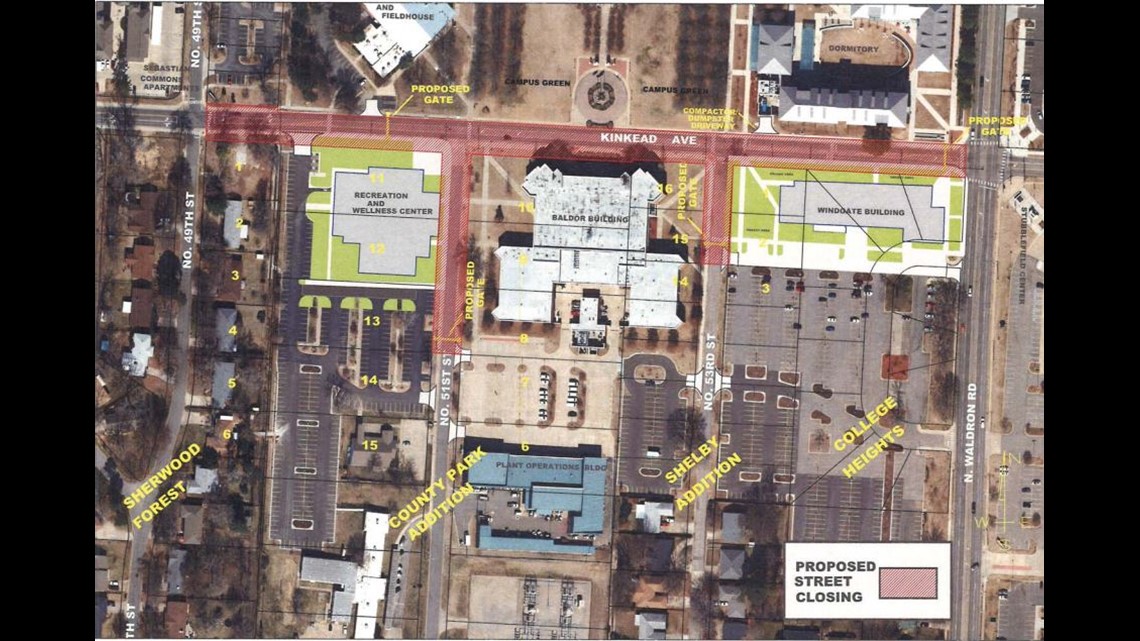 UAFS Chancellor Paul Beran said thousands of students cross Kinkead Avenue daily, and it's the university's responsibility to keep the pedestrians safe.
However, the street could still be accessible in certain situations. The proposal includes putting gates at the street closures to allow police and emergency vehicles, as well as university facility vehicles in and out of the area.