PULASKI COUNTY (KFSM) - A fiery crash involving two 18-wheeler trucks shut down an interstate in central Arkansas, leaving the roadway covered in Fireball Whisky Thursday (June 14) morning.
The crash happen on Interstate 40 west between Galloway and Kerr in Pulaski County, the Arkansas Department of Transportation reports.
A photo of the crash that shows bottles of Fireball Whisky scattered along the highway was tweeted out by the Department of  Transportation.
Injuries in the crash were not life-threatening, according to the Arkansas State Police.
Pictures of the fiery crash were captured by drivers on the highway.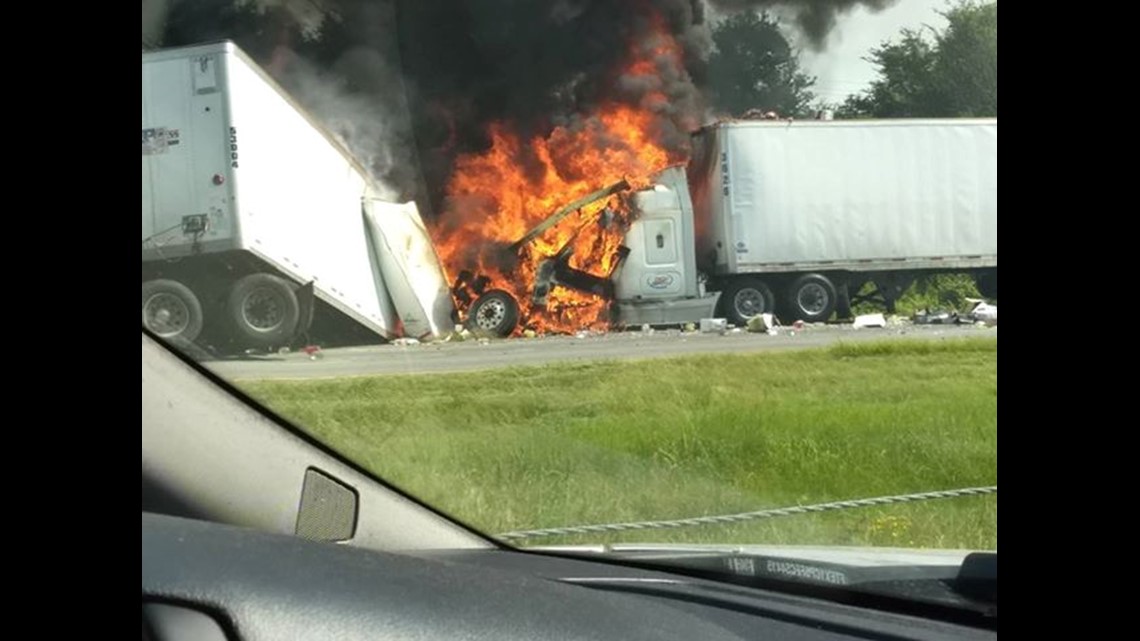 It's not the first crash that's left an Arkansas roadway covered in food or drinks. Last August (2017) 3 separate crashes left spaghetti sauce , bourbon, and frozen pizzas strewn about the highway.