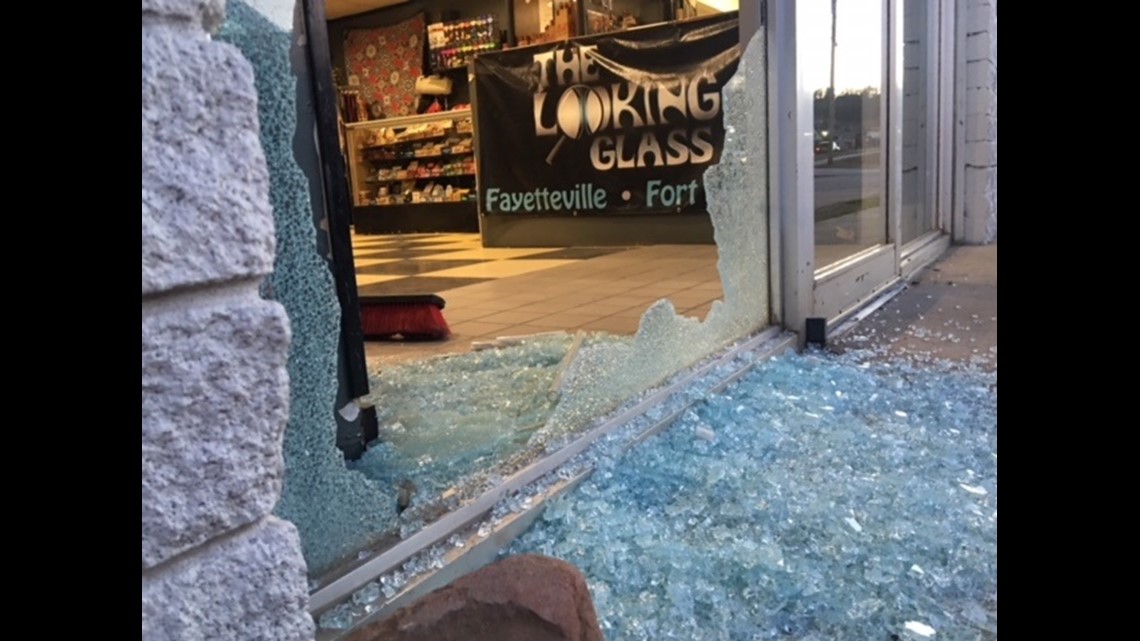 FAYETTEVILLE (KFSM) — Police are searching for burglary suspects after a break-in Wednesday (Jan. 31) at the Looking Glass.
Fayetteville police responded about 4:44 a.m. for an alarm at 46 E. Township St., where the business' windows were shattered.
The owner tells 5NEWS a few items were taken but nothing of major value.
Police later found a backpack with merchandise inside, said Sgt. Anthony Murphy, Fayetteville police spokesman.
Anyone with more information is asked to call Fayetteville police at 479-587-3555.