FARMINGTON (KFSM) --  The only smoke shop in Farmington was robbed of $1,800 Saturday (Oct. 14) afternoon, according to the Farmington Police Department.
"I just walked over to the counter and I just leaned over the counter to kind of see," said eyewitness Wayne Stephens, "I thought maybe they were getting something from under the counter and I seen the gun held to the girls head. So I just thought the best thing I could do is get the cops."
Surveillance video showed an employee being held at gun point inside the store.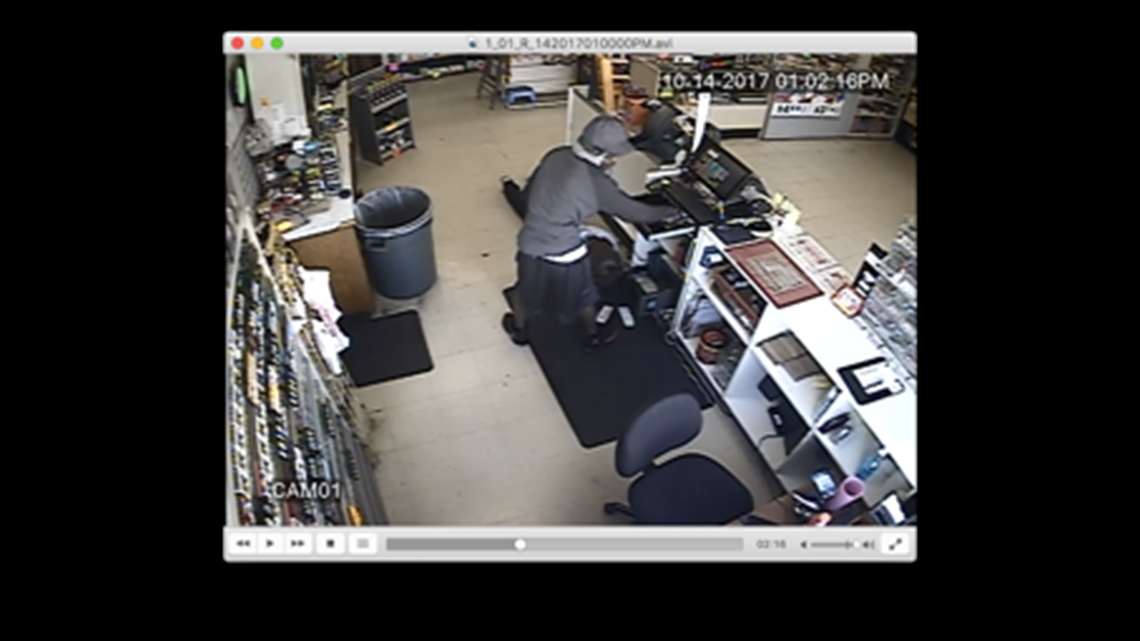 Police are looking for two black males in connection with the robbery who are driving a large black SUV, according to police.