LOWELL, Ark.  (KFSM) -- A family of eight is safe after their house caught fire around 7 a.m. Sunday (Oct. 28.); however they are displaced from their home.
According to Battalion Chief James Hales, a truck caught fire in the driveway, the fire then spread into the house and into the attic.  A neighbor called 911.
When fire crews got to the home on 5498 Walden Street, just north of Springdale city limits, three adults and five children were all outside the home with no injuries.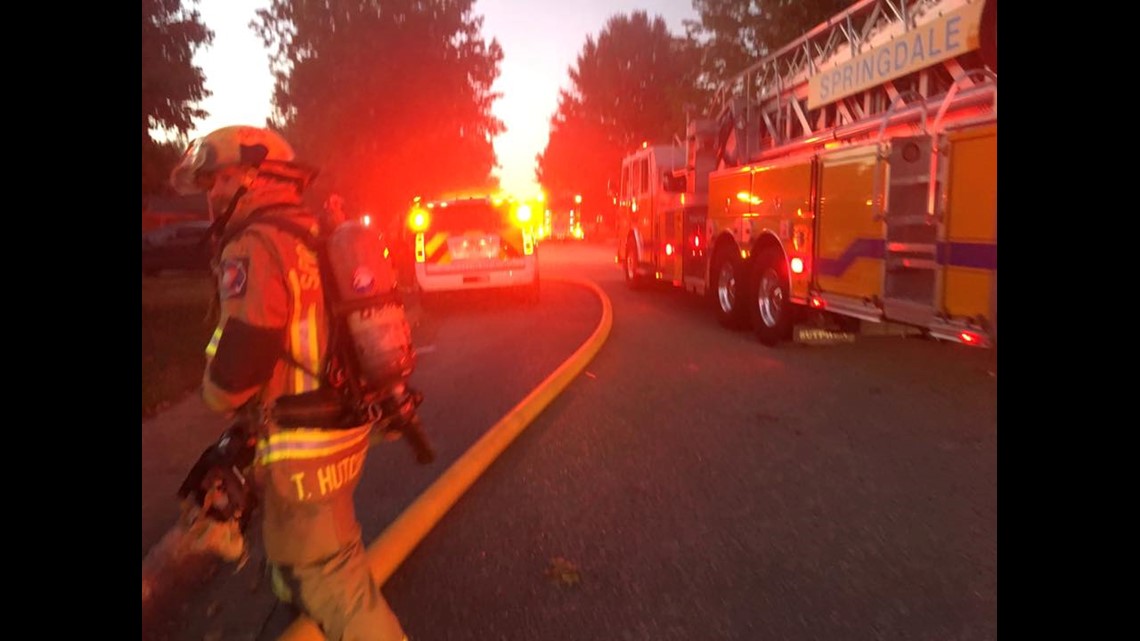 The homeowner's son, Bobby Hawkins, said the Ford truck was in the driveway.  "Apparently it shorted out and caught on fire early this morning about 6:30 or 7. The neighbor heard a boom from the tires of the pickup from being on fire.  They came over and got my mom and dad and the kids out of the house."
It took the Springdale Fire Department a little more than an hour to put the fire out.
Hale said the home is not a total loss, but there is significant water damage and debris where the fire spread.