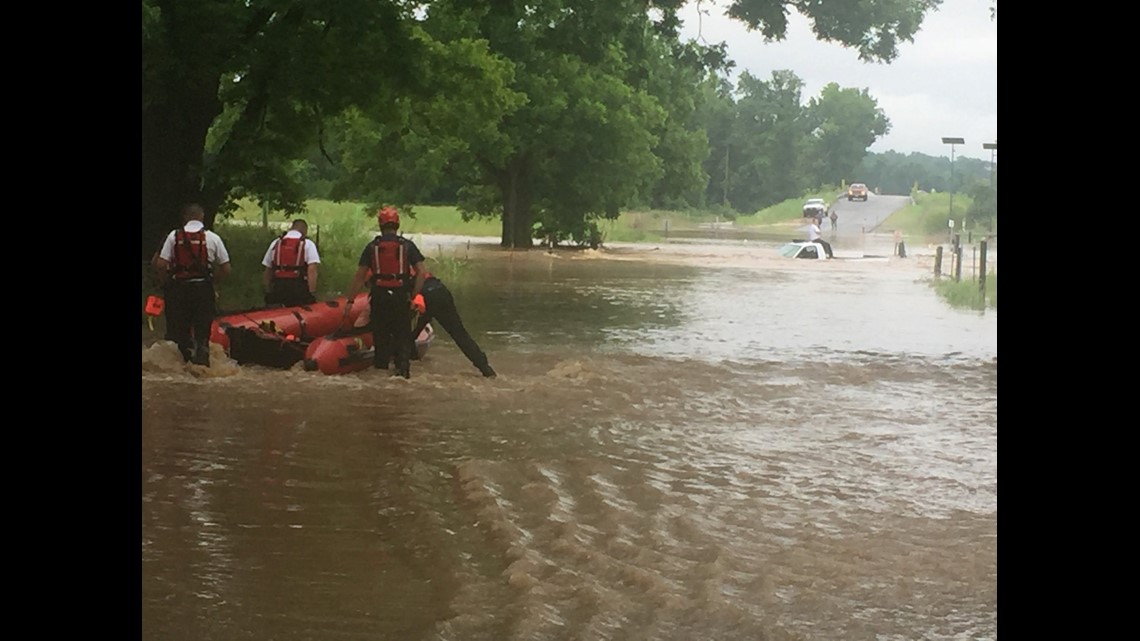 SILOAM SPRINGS (KFSM) — Siloam Springs officials rescued a man from flood waters on Friday (June 7) morning after he drove into inundated roads near the Kayak Park.
Officials were called around 8:30 a.m. to the park on Fisher Ford Road, where police and firefighters were able to get the man to safety, according to the Siloam Springs Fire Department.
Arkansas officials have cautioned drivers about driving on flooding highways and have a list of safety tips:
Avoid low water crossings
Use alternate routes to avoid flood prone areas
Leave your vehicle immediately if it stalls in flood waters
Move to higher ground if you can do so safely
Most cars and light trucks will begin to float in as little as 12 to 2 feet of water
Act quickly
Rising waters make vehicle doors difficult if not impossible to open.
Slow-moving rain showers will track across Northwest Arkansas through the morning. Coverage of the rain will begin to spread further south into the River Valley.
There's a chance the rain will clear some middle part of the day. Some areas may even see sunshine.
Spotty and isolated showers and storms will likely develop this afternoon with the help of daytime heating. Rain will begin to end after sunset.