Wednesday (May 1) Benton County road crews spent the morning repairing the historic bridge at War Eagle Mill after a box van clipped the rails at the top of the bridge.
Crews are quickly working to repair the bridge before Friday's annual War Eagle Craft Fair. The bridge clearance is 10'6, according to Jack Brown, superintendent of Benton County Roads. Brown said the driver reportedly hit the top of the bridge, and continued to drive along the bridge, causing significant damage, and then left the scene driving fast.
Authorities are still looking for the van that hit the bridge, Brown said. The box van allegedly belonged to "M and M Express Services."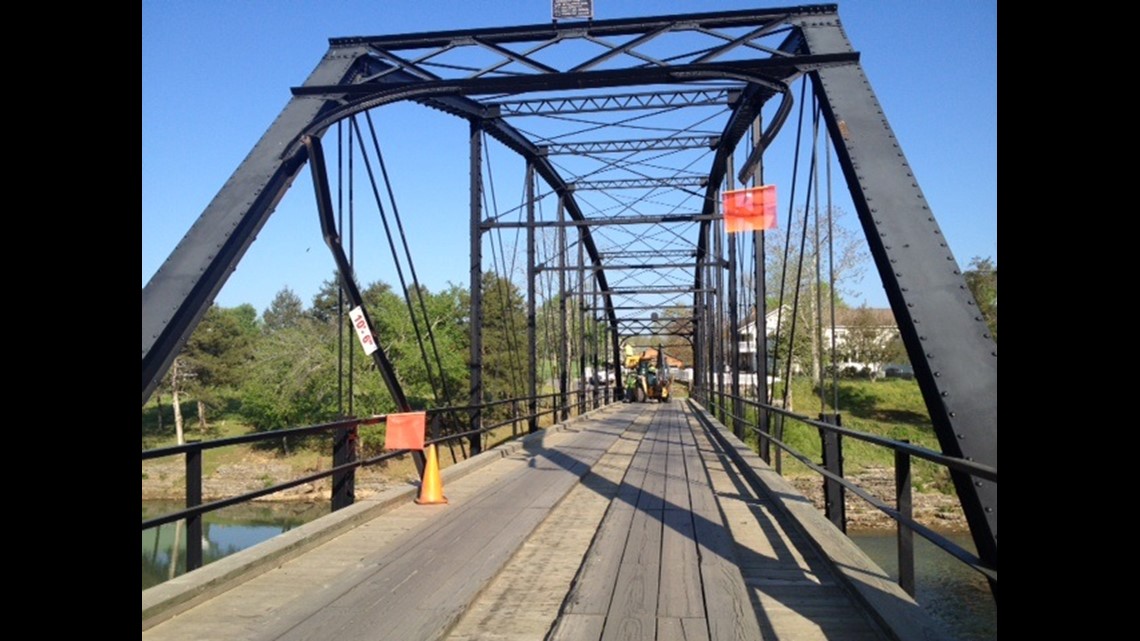 The bridge should be open and repaired by noon Wednesday, according to Brown.
If you have any information that could help police identify the driver of the van, call the Northwest Arkansas Crimestoppers tip line at 790-TIPS.