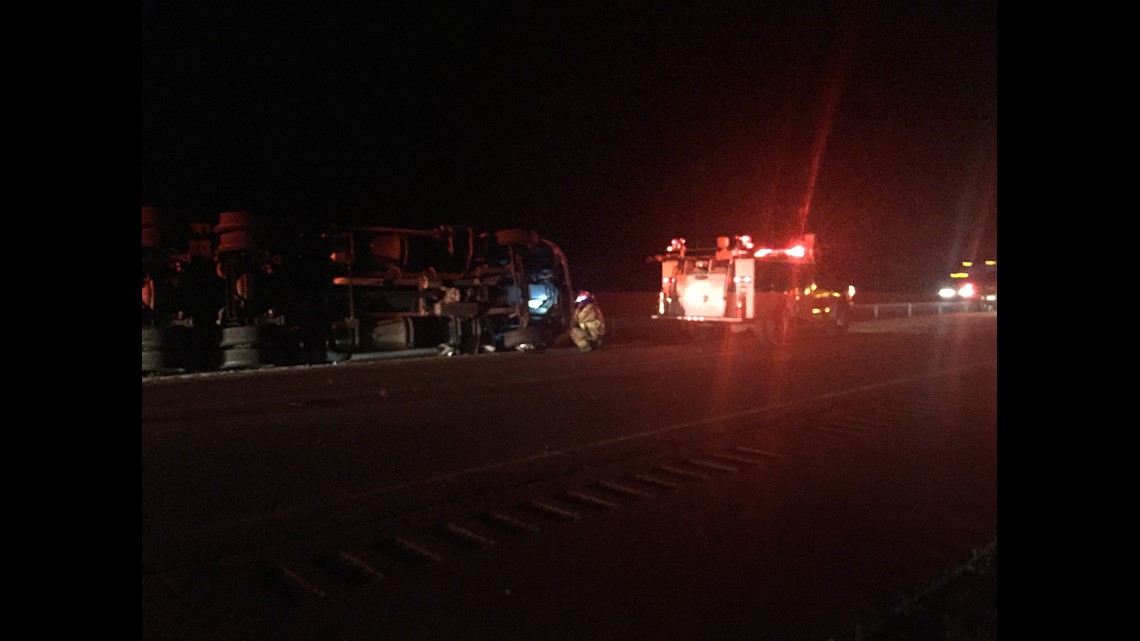 ROLAND (KFSM) — Traffic was back to normal Tuesday (Oct. 25) following a semi-truck rollover on Interstate 40 between Dora and Roland.
For a time, eastbound traffic was down to one lane. The rollover happened around 4:30 a.m.
Police said the driver was not injured and no other vehicles were involved. The driver told police his trailer started to swerve, causing him to drive off the road and lose control.