The U.S. Environmental Protection Agency is working to clean up 15,000 gallons of spilled mineral oil from an OG&E transformer that exploded at a utility substation on Cavanaugh Road in Fort Smith Saturday (June 1), said Jeff Turner, Sebastian County emergency manager.
Oil spilled into Massard Creek in Oklahoma and flowed nearly 200 yards into Arkansas before crews stopped the downstream flow, said Adam Adams, the EPA's on-scene coordinator.
"There is a significant amount that did leak off [OG&E] property and we are taking measures with the EPA as well as within our company to contain that," said Rob Ratley, with OG&E Energy Corporation.
Adams said cleanup can take anywhere from two days to two weeks. First, workers stopped the source, he said.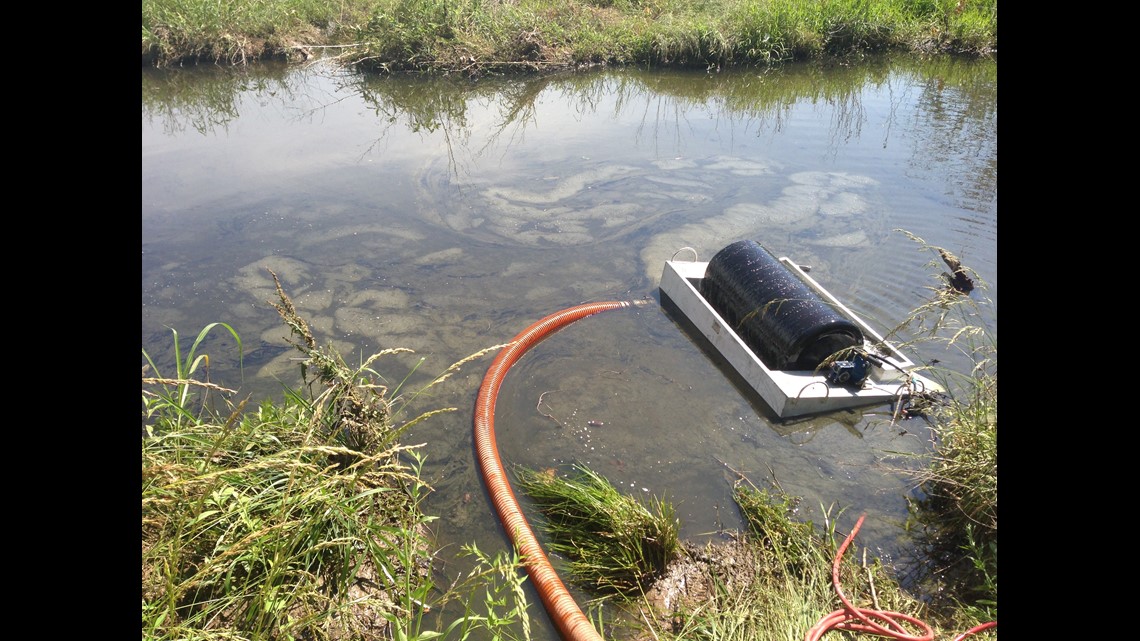 "What we're doing currently right now, this noise you hear in the background, is vacuum trucks that are collecting some of the product that we have trapped," explained Don Edgington, the emergency cleanup manager on site. "We've put booms and a variety of other types of devices out so that we can collect the oil."
Adams said in some locations the agency uses vacuum trucks to drain the liquids off the surface of the water and into the truck. The skimmer also does the same thing, Adams said.
The cause of the transformer fracture is still under investigation, Adams said.
Nearby residents and businesses have not been notified because the mineral oil is not toxic and does not pose any health risks, Adams said.
"It is not hazordous and non-toxic, yet it doesn't belong outside the transformer in creeks or in property and we realize that," Ratley said. "We want to take proactive measures."
However, some neighbors told 5NEWS they were frustrated they had not been notified that the spill happened.
"My main concern was that I saw all of the men working over there and I really didn't know what was going on," explained Fran Blankinship who lives just up the road from the creek. "They were hauling out white bags and cleaning."
Adams said neighbors should not be worried about the spill causing them any sort of health problems or property damage.
"Through our assessments yesterday and throughout this morning, we have found no impacts to private homes," Adams said. "We haven't found any drinking water impacts. We haven't found any impacts outside of just the normal drainage pathway."
The EPA hopes to have the spill cleaned up by the end of the week, Adams said.