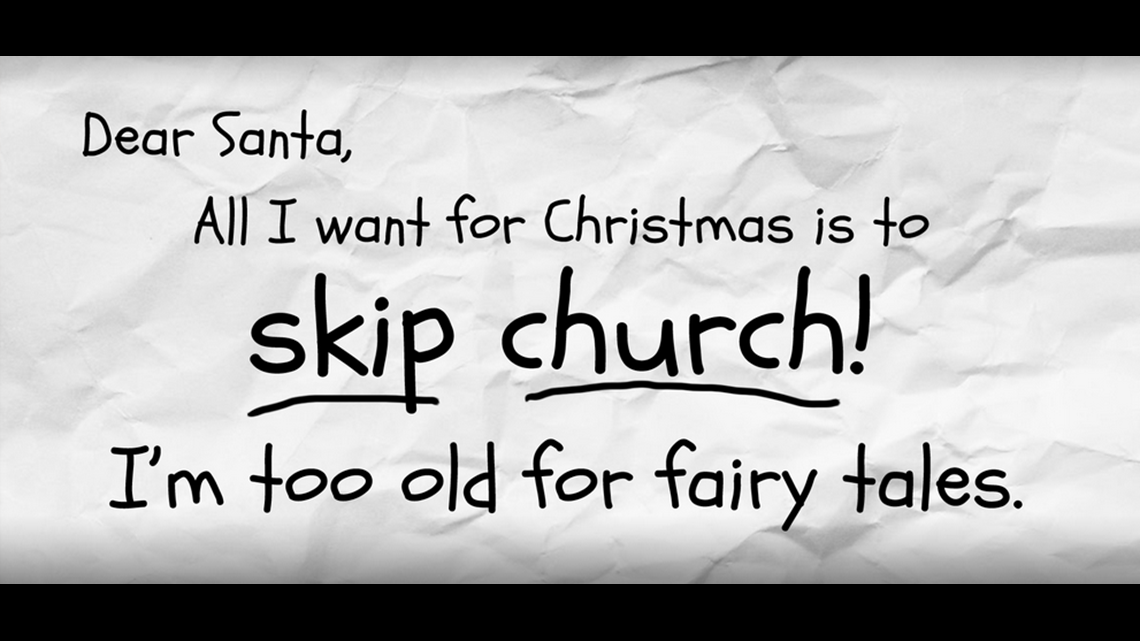 SPRINGDALE (KFSM) – An Alma church has purchased a digital billboard in Springdale as a response to a national atheist group running an anti-religion message on the same billboard, the church announced Tuesday (Dec. 9).
Grace Church will run the billboard from Wednesday through Dec. 24, with the message, "Questions, Doubts, Curiosity? All welcome at Grace."
"The ad will start on Wednesday and it will run for two weeks," said pastor Devon Walker. "It's been exciting we were able to raise all the funds for it and the whole idea was if we can't raise the funds we are not going to do it."
Church leaders vowed Dec. 1 to purchase a billboard message nearby the atheist billboard. The church announced Tuesday it had gathered the money needed for the message. The billboard is costing the church $900.
"We had people who gave inside the church but we've also had support outside of it," Walker said. "We had people from Texas and Florida who've called us and been able to support financially."
Church leaders said the digital message is in response to an advertisement for American Atheists on the same billboard that states, "Dear Santa, All I want for Christmas is to skip church! I'm too old for fairy tales." The billboard shows a girl in a Santa hat and advertises the group's national convention in Memphis, Tenn., in April.
The billboard is part of a "firebrand-style" campaign launched in multiple Bible Belt cities including Memphis, Nashville, St. Louis and Fort Smith, according to a post on the American Atheists website. The group also plans to put up a billboard in Milwaukee.
Danielle Muscato, public relations director for American Atheists, told 5NEWS the billboards are aimed at in-the-closet atheists who are pressured to observe religious traditions during the holidays. He said the billboards are to let them know it is O.K. to doubt the way they were raised and think for themselves.
Muscato said he welcomes the church's billboard, saying he advocates people being able to think for themselves on whether to believe in any, or no, religion.
Grace Church placed a statement about its own billboard message on its website, stating, "Our goal is not to oppose (American Atheist's) message, but rather to respond with love and support. We actually welcome their desire to support those who have felt alienated by believers and start discussion between and among the atheist and Christian communities."