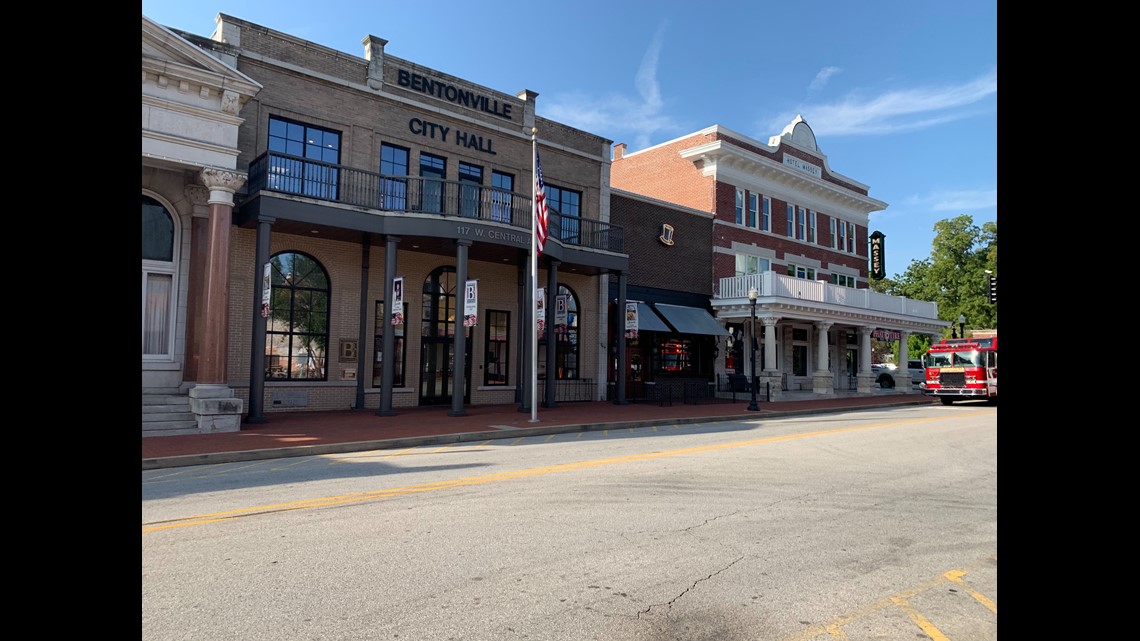 BENTONVILLE (KFSM) — Bentonville City Hall was evacuated after a call of smoke early Tuesday morning.
The evacuation happened shortly after 8:13 a.m. Tuesday, according to Jeremy Metcalf, Battalion Chief for the Bentonville Fire Department. They responded to a report of smoke in the building and fire alarms going off.
Metcalf said employees actually reported the smell of something electrical burning, and someone had activated a pull alarm to clear the building.
Firefighters went through the building after shutting down all of the air conditioning systems and looked for smoke or flame using their thermal imaging camera. They were unable to find any smoke or fire, but they did smell the electrical burning smell, Metcalf said.
Firefighters turned on the air units one by one. On the second floor, firefighters were able to locate a unit supplying two offices that was blowing hot air. Metcalf said it's likely a compressor or fan burned out on the roof unit, causing the smell.
Metcalf said there was no other damage to the building and no injuries.
A City Hall employee said they were evacuated at that time, and they were given the all clear and returned to the building around 9:15 a.m.