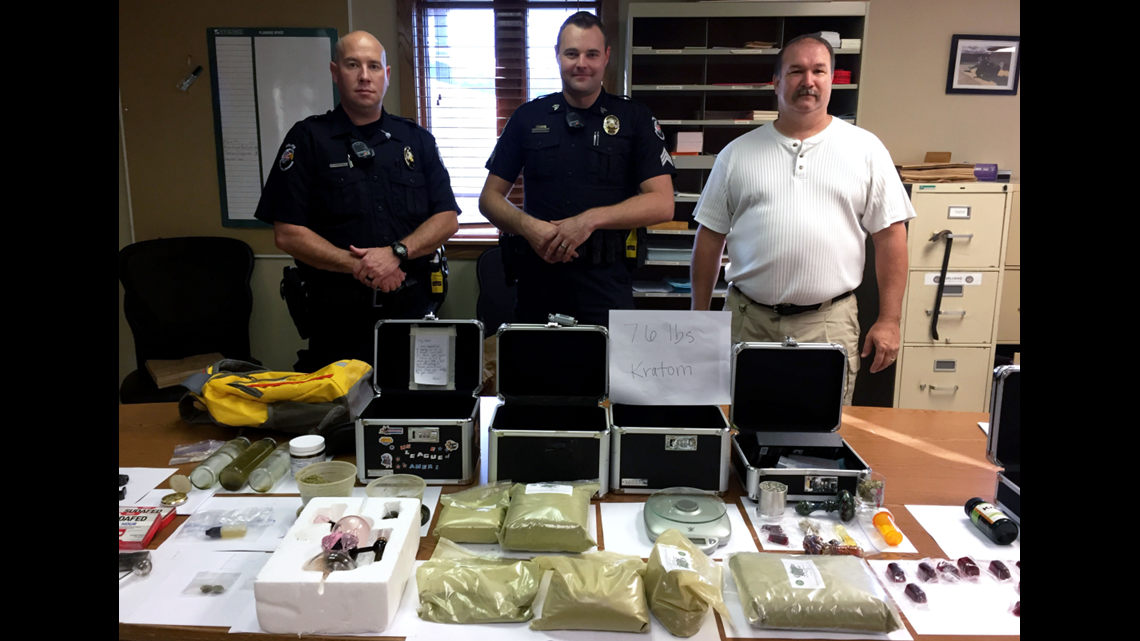 BELLA VISTA (KFSM) — A Bella Vista man is accused of using and sharing illicit drugs — including methamphetamine — with his daughters and girlfriend, according to a probable cause affidavit.
Scott Dostie, 41, was arrested Tuesday (Aug. 22) in connection with two counts of possession of a controlled substance, two counts of possession of drug paraphernalia, possession of a controlled substance with intent to deliver, endangering the welfare of a minor, contributing to the delinquency of a minor, simultaneous possession of drugs and firearms and unauthorized use of property to facility crime — all felonies.
Scott Dostie's daughter, Elexa, and girlfriend, Suzanne "Shellie" North , also were arrested on multiple felony drug charges. Scott Dostie's other daughter, a 17-year-old, was released to a parent and charges are pending, according to Bella Vista police.
Scott Dostie told police he's shared marijuana, meth, mushrooms, LSD and Kratom with his daughters. The trio also had personalized lock boxes filled with drugs and smoking pipes he'd bought them.
"We will not tolerate this type of activity in our city," said James Graves, Bella Vista Police Chief, "and will continue to work at chipping away at this problem affecting the lives of especially those who are still so young and have their whole lives in front of them."
Elexa Dostie,19, told her mother at first it was weird getting high with her dad, but now it was pretty casual. She said he even babysat her when she tried acid.
Elexa Dostie was concerned with her dad's meth use, telling police he once got high and went four straight days without sleep. He eventually injured his head and knee after he passed out in the bathroom, according to the affidavit.
On Tuesday, police searched Dostie's house on Wroxham Lane. Among the drugs seized during the search was nearly 8 pounds of suspected Kratom, which was being sold in area schools, according to police. A handgun also was seized.
Kratom has only been illegal in Arkansas since 2016, said Sgt. Scott Vanatta, the department's certified drug recognition expert. It is illegal in only 14 states, but becoming a bigger problem.
Two Kratom capsules are a typical "dose," Vanatta said, which acts as a depressant. Higher doses turn the drug into a stimulant, with an opioid-type effect. Large doses of Kratom can hospitalize the user, Vanatta said.
Scott Dostie was sharing the house with his parents, who lived upstairs, according to the affidavit. His parents told police they were shocked at what was found in the home.
Scott Dostie, Elexa Dostie and North were all being held Thursday (Aug. 24) at the Benton County Jail on bonds of $12,000, $5,000 and $10,000, respectively. Each has a hearing Oct. 2 in Benton County Circuit Court.