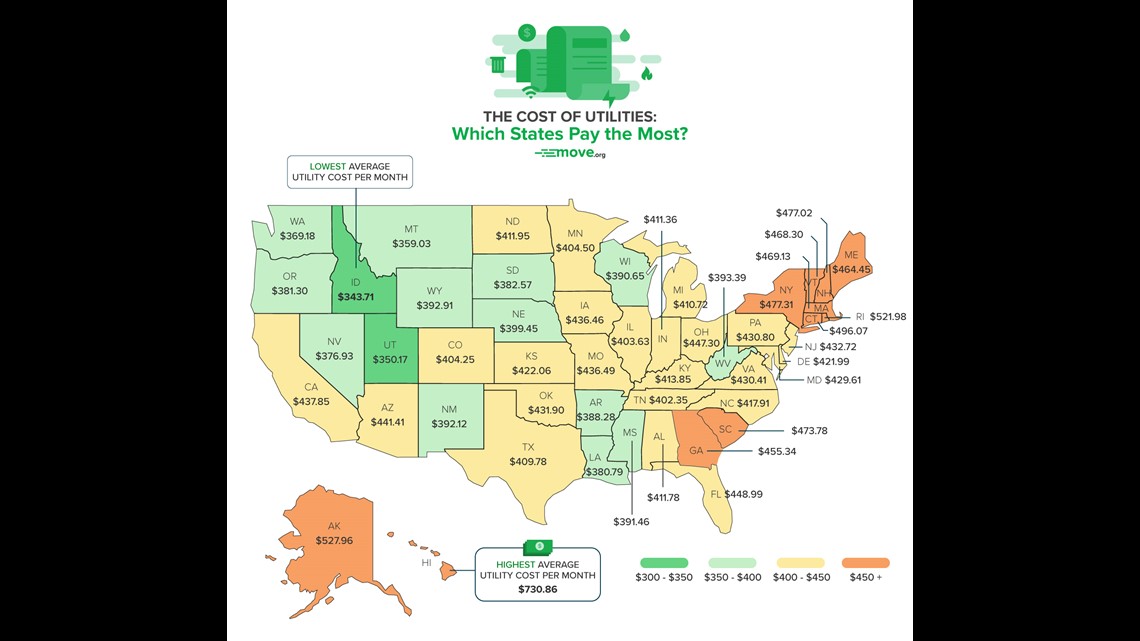 ARKANSAS (KFSM) — Utility bills can be a burden for many people, but a new report shows Arkansas ranked among the top ten most affordable states for utilities in the U.S.
A new report from move.org factors each state's utility cost for electricity, natural gas, internet, cable, and water.
On average, most Americans pay $125.22 a month for electricity, $100.53 on natural gas, $62.33 towards internet, $100 to cable, and $40 to go to water; which adds up to $422.08 all together.
In Arkansas, the average monthly bills are $89.52 on electricity, $107.72 towards natural gas, $51.04 for internet, $100 to go towards cable, and $40.00 to water; adding up to $388.28. Arkansans pay some of the lowest rates for electricity and internet, and spend the national average for cable and water, but pay more for natural gas than many states.
The top 10 least expensive states for utilities are:
Idaho
Utah
Montana
Washington
Nevada
Louisiana
Oregon
South Dakota
Arkansas
Wisconsin
The top 10 most expensive states for utilities are:
Hawaii
Alaska
Rhode Island
Connecticut
New York
New Hampshire
South Carolina
Massachusetts
Vermont
Maine